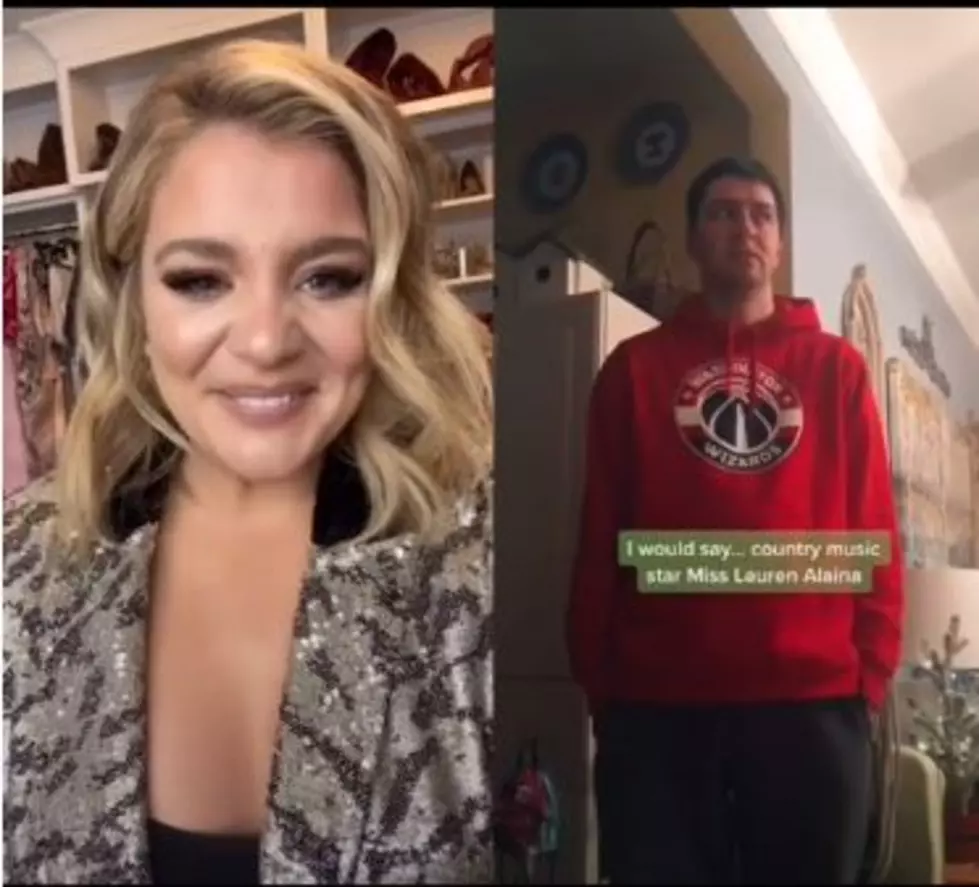 UPDATE: Lauren Alaina Finally Meets Up With Tik Tok Fan
TikTok/Lauren Alaina
If you don't have Tik Tok then you might not have heard of this hilarious sibling duo. Brittany and Ryan make hilarious videos about their own lives, while also giving some poignant insight into Ryan's experience as someone with autism. One of their most viral videos has to do with one of our favorites, Lauren Alaina.
Ryan was asked which celebrity he'd like to invite to dinner, and after a brief pause, he answered that he would pick Miss Lauren Alaina. This kick-started a fun back and forth between the country star and the Tik Tok influencer. A month after the initial video, Lauren responded to the video with one of her own. You can see the entire interaction here, along with Ryan and Brittany's initial reaction to the Lauren Alaina video.
In the latest chapter in this saga, Ryan and Lauren finally got to meet...well they got to share a meal together. The latest video shows the dinner interaction that they had over a video call. Alaina even revealed that the only reason she got Tik Tok was so she could respond to Ryan's video. From the looks of the video documenting this fun experience, it looks like it went over well. I'm predicting a possible in-person meet-up once COVID is over? Who knows!
See Inside Garth Brooks and Trisha Yearwood's Malibu Beach House: