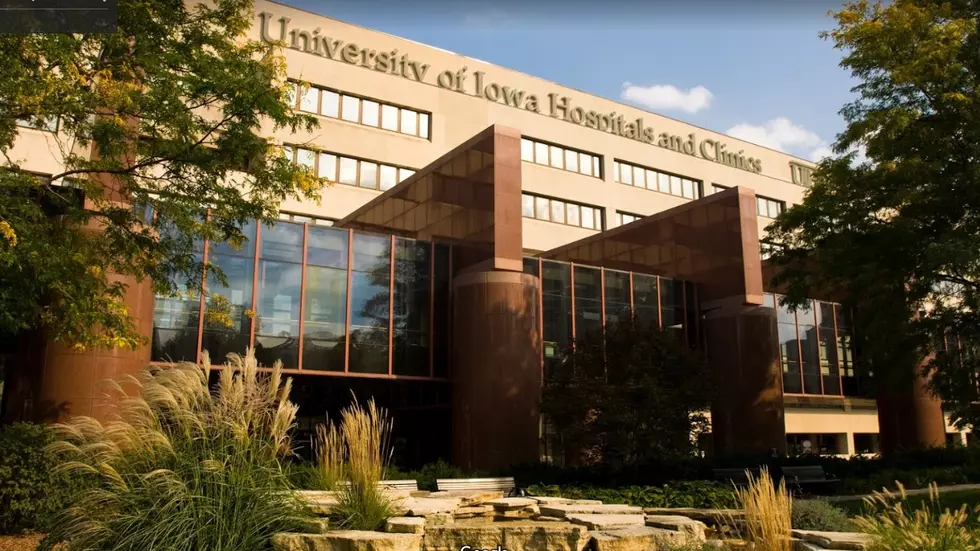 UIHC Expansion in North Liberty Gets Denied
Google Maps
One would think that "the more the merrier" when it comes to medical services in your area would be a good thing, especially in times likes these. But leaders at some of the Corridor's major hospitals said it's just the opposite for their facilities as they spoke out against a proposal by the University of Iowa Hospitals and Clinics (UIHC) to expand into North Liberty with a new $230 million facility. That proposal has been tabled by a state board. For now.
KCRG says the State Health Facilities Council voted against it, putting UIHC plans for North Liberty in limbo. A meeting was held this week and attended by leaders from Mercy Medical Center, UnityPoint-St. Lukes Hospitals in Cedar Rapids and Mercy Iowa City, who voiced their concerns over "duplication of services" at multiple major facilities in close proximity.
However, according to the Daily Iowan, UIHC CEO Suresh Gunasekaran noted that their facilities routinely have to turn away patients, approximately 200 per month in 2019 alone, according to data Gunasekaran presented, due to lack of bed space. Gunasekaran also pointed out that for many patients, UIHC is the only hospital system that can meet their needs, and that expansion into North Liberty would create 36 additional beds plus additional emergency room service.
The council voted against issuing a Certificate of Need, 3-2 and UIHC says they will tweak and resubmit their application.
Tim Charles of Mercy Cedar Rapids spoke on the proposal, saying
It is absolutely directed toward and geared to deliver services that cut right at the heart of what's required for all of us to continue to remain strong providers in our own communities
Charles said his and other area hospitals that have already suffered due to the COVID-19 pandemic cannot afford to have another facility that would encroach on the services they already offer. Charles suggested that improved collaboration between area hospitals could serve the purpose intended with the construction of the new North Liberty facility.
KEEP READING: See 25 natural ways to boost your immune system