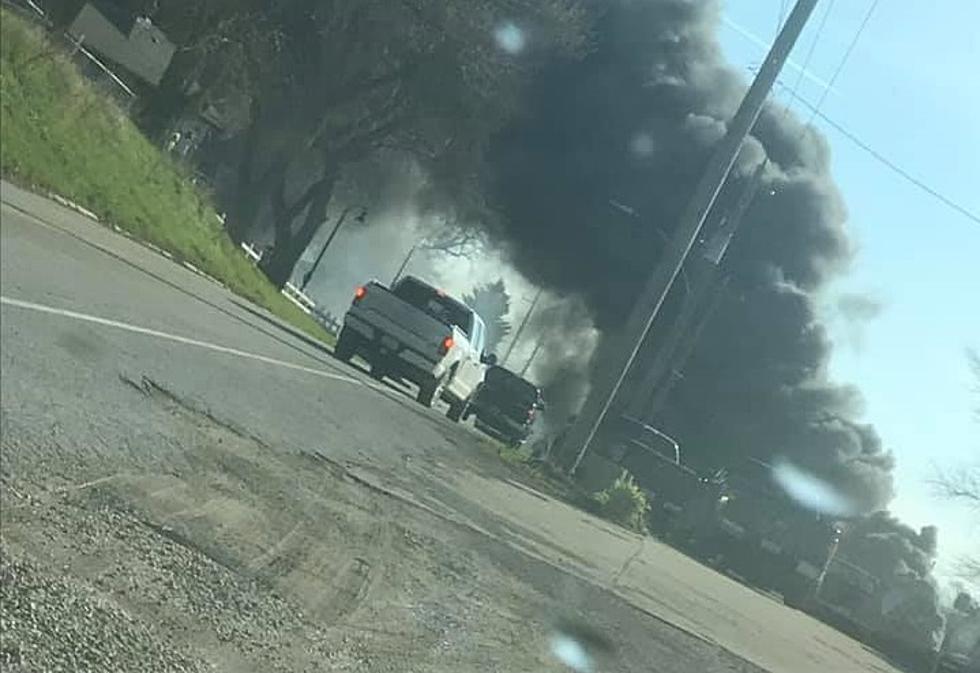 Two People Injured in Iowa Gas Station Explosion
Tyler Powers via Facebook
A small Iowa town was rocked by an explosion around mid-morning. It happened in Earling, Iowa in extreme west-central Iowa at around 9 a.m. this morning.
According to KETV, the explosion happened at a gas station located in Earling's downtown area. Earling is a town of fewer than 450 people in Shelby County. The explosion reportedly could be heard five miles away.
The explosion led to a huge fireball. The building itself was leveled in the blast with large amounts of debris scattered about, as you can see in the photos and video below. Two people were reported injured. The extent of their injuries is not known at this time.
Enter your number to get our free mobile app
Explosion at Earling, Iowa Gas Station