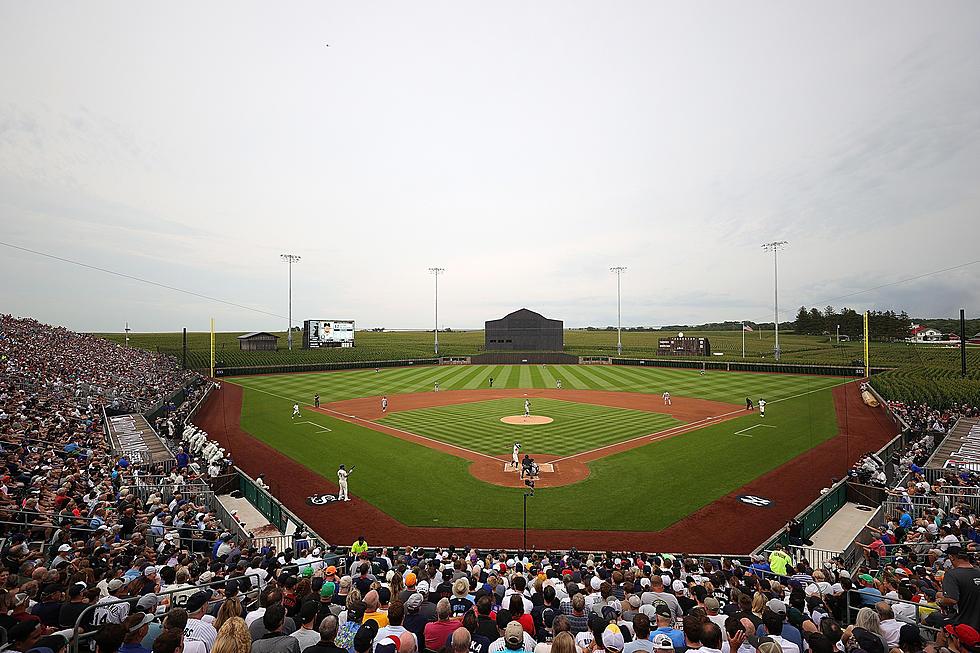 TV is Making a Fortune Off Thursday's Field of Dreams Game
Courtesy: Stacy Revere - Getty Images
The 2022 edition of the Major League Baseball game at the Field of Dreams in Dyersville is right around the corner, and it's a blockbuster as far as revenue is concerned.
According to Sports Business Journal, Fox, which will be televising the game between the Chicago Cubs and Cincinnati Reds, is raking in the cash. In mid-July, three-and-a-half weeks before the August 11 game, the network announced the game had already resulted in enough advertising to make it the highest revenue-generating baseball game in network history. Pretty impressive when you consider Fox routinely carries the World Series.
The Sports Business Journal reports that some advertisers have paid $250,000 for a 30-second commercial in the telecast and that, even in mid-July, the game had generated $2 million more than last year's contest between the New York Yankees & Chicago White Sox. Until 2022, that baseball game was the revenue record-setter for Fox.
The Thursday, August 11 game will also have 20 new advertisers on board including T-Mobile, who will sponsor coverage of the game via a drone. That will be able to pull in shots like the one posted by Major League Baseball earlier today:
The first pitch for Thursday night's Cubs-Reds game on Fox should be thrown at 6:15 Iowa time. Chicago will take their cuts first, as the Cincinnati Reds are the home team.
Will this be the final Major League Baseball game at the Field of Dreams? I highly doubt it, though there's been no official announcement about next year.
The Cedar Rapids Bunnies and Davenport Blue Sox of the Midwest League play the first professional baseball game at Field of Dreams next week. The Tuesday night contest is televised by MLB Network. The first pitch is scheduled for a few minutes after 6 p.m. Iowa time. More on that game is available HERE.
Both games are sold out. Tickets for the minor league game are available for as little as $50 on StubHub while the lowest ticket for the Cubs and Reds is currently $850.
LOOK: MLB history from the year you were born
Stacker
compiled key moments from Major League Baseball's history over the past 100 years. Using a variety of sources from Major League Baseball (MLB) record books, the Baseball Hall of Fame, and audio and video from events, we've listed the iconic moments that shaped a sport and a nation. Read through to find out what happened in MLB history the year you were born.
20 Fun Places to Take Your Kids This Summer in the Corridor
We put together a list of 20 kid-friendly places in the Corridor - some for little ones, some for kids, some for teens, and some for kids at heart! Here are some venues you might want to check out!