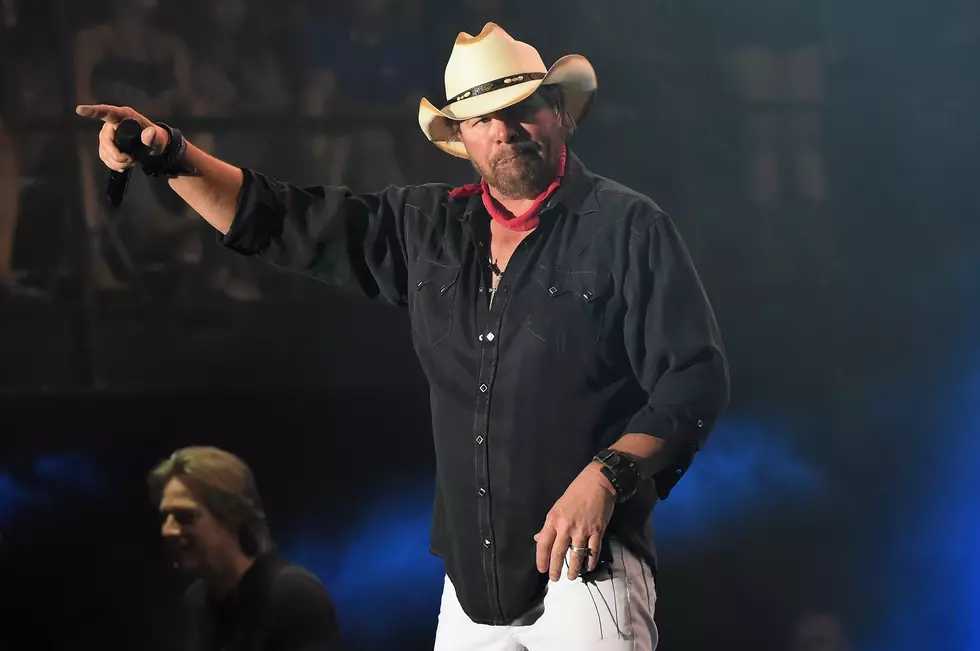 The First Announced Concert at New Coralville Arena Is… Toby Keith!
Getty Images for Country Thunder
When you're preparing to make the first concert announcement for a new arena there are several boxes you wanna check. It needs to be a well-known artist with plenty of hit songs that will bring a party-type atmosphere. Xtream Arena definitely nailed all three of those with their choice of the legendary Toby Keith, a show we're proud to join them in presenting in Coralville this fall.
It was April 20, 1993 that Toby Keith's self-titled debut album was released. By the time that happened, I was already hooked on his music. It took just one song for me... "Should've Been a Cowboy." That is one awesome debut single, and the first of many hit songs that Toby also wrote. It was released to radio in February of 1993 and by late April, was well on its way to number one, a spot it held for two weeks in June of that year. Toby's debut album had three other songs that reached the top five, and that was the beginning of what's been an incredible career.
98.1 KHAK is proud to present Toby Keith's 'Country Comes To Town Tour' at the new Xtream Arena (photos below) in Coralville on Thursday, October 14. Toby will be joined by special guest Matt Stell for the 7 p.m. show.
Tickets go on sale on Friday, April 30 at 10 a.m. More details are available HERE.
We'll also have a KHAK presale on Thursday, April 29, beginning at 10 a.m. To get all the specifics delivered to your phone Wednesday afternoon, April 28, download the KHAK app HERE and turn on the alert for Concerts/Events.
You can also enter to win a 4-pack of tickets to the party, ahem concert, below:
Finally, be sure to listen to Brain and Courtlin each morning, April 26 through 30. They'll test out your Toby Keith knowledge with Two Truths and a Lie. Identify which fact about Toby is slightly altered, and they'll give you tickets to the show!
Grab your cup. The party starts at 7 p.m. on October 14. I'll see you there.
Xtream Arena and GreenState Family Fieldhouse