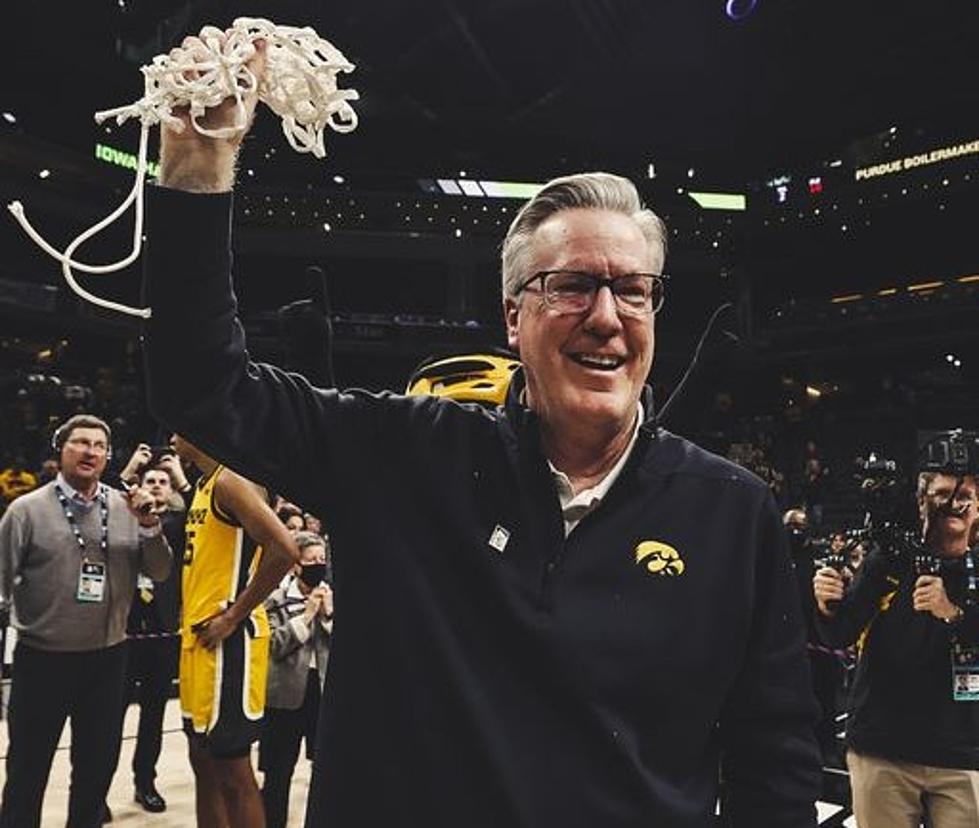 The Big 10 Coach of The Year Should Be Fran McCaffery
Brian Ray/hawkeyesports.com
How many Iowa basketball fans would have believed that this ending was possible? If you were told last fall that this version of the Iowa men's basketball team would win the Big 10 Conference Tournament title, you would have been laughed out of the state. But great teams get better as the season progresses, and that doesn't happen without great coaching. The Big 10 Coach of the Year award went to Wisconsin's Greg Gard. It belongs in Iowa City with Fran McCaffery.
First, let's review what happened a year ago. Iowa lost in the semi's in the Big 10 Tournament to Ilinois but still earned a #2 seed in the NCAA Tournament in 2021. Led by All-American Luka Garza, Iowa was poised to make a run to their first Sweet 16 since 1999. But they lost in the second round to a hot Oregon team. The season ended. Luka Garza graduated. Joe Wieskamp left early for the NBA. Jack Nunge transferred closer to home. CJ Fredrick transferred to Kentucky. No one thought Iowa had enough returning talent to make the NCAA Tournament again.
It turns out Fran McCaffery knows his team. He made adjustments in January after back-to-back Big 10 losses that would change the trajectory of this season. He moved Jordan Bohannon back to the point, brought Joe Touissant off the bench, and inserted Tony Perkins into the starting lineup. Instead of a late-season Iowa swoon, we got a resurgence of Hawkeye basketball! Iowa won 8 of its final 10 regular-season games and then four straight to win the Big Ten Conference Tournament.
  What makes this Iowa team so special? I think it can be summed up in one word. Family. Sure, every team is a family in its own way. But this team is made up of families. There is the Murray family. Keegan and Kris playing at the same school as their dad Kenyon did back in the 1990s. There is the McCaffery family. Head coach Fran, and sons Connor and Patrick.  
  And finally, there is the Street family. Mike and Patty Street watched their son Chris become an All-American at Iowa before losing his life in a car accident in 1993. His best friend at Iowa was Kenyon Murray. Kenyon even named one of his sons after his best friend, just changing the first letter to Kris. Mike and Patty Street were also in attendance yesterday, and I'm sure Chris was too. This is a family that sticks together no matter what.   
  THIS is Iowa basketball.    
Iowans Share Their Random Celebrity Encounters
The Things Iowans Can't Stop Buying