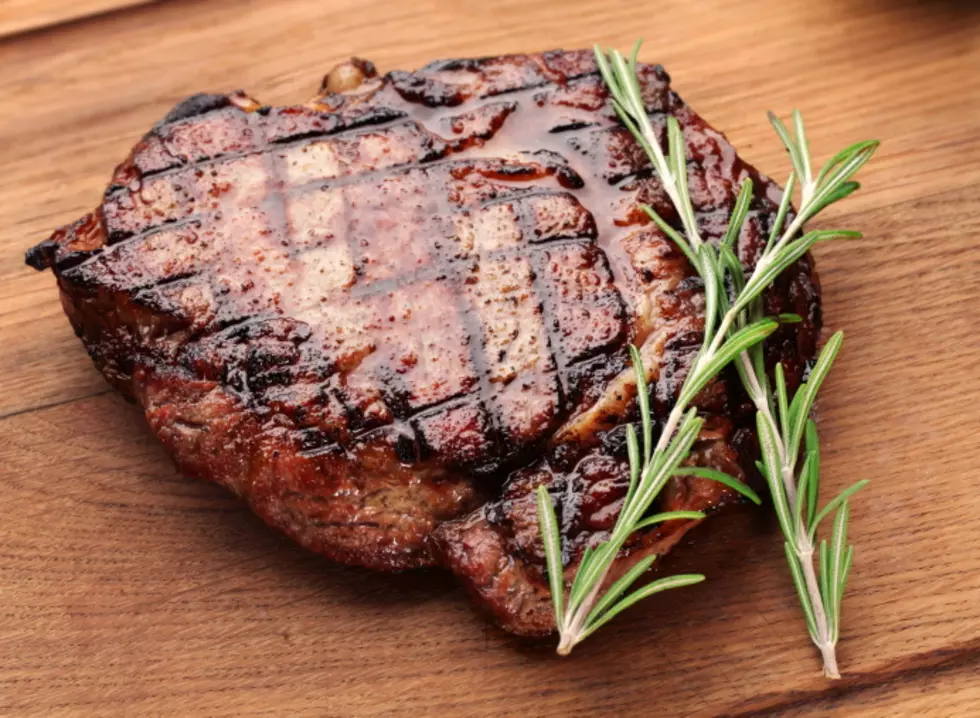 The Best Steakhouse in Iowa is Here in the Corridor [PHOTOS]
Valentyn Volkov, ThinkStock
Where should you go when you're craving a good steak? We've got the answer!
A new article from the website Eat This outlines the best steakhouses in all 50 states, and folks here in the Corridor won't have to travel very far to try Iowa's! They chose Iowa Chop House in Iowa City as the winner. The article reads:
"Bacon butter as a steak enhancement is a marvelous idea. Also a good idea? Eating fresh Iowa creamed corn, corn succotash, or fried cheese curds to get a taste of the state's offerings at Iowa Chop House. And if bacon butter wasn't enough, you can also start your meal with a bacon board."
Iowa Chop House is located at 223 E Washington Street in Iowa City, and I can confirm that the food is AMAZING. We went out of our way to stop there during Radiothon in 2019 because we had heard so many good things. It turned out to be a fantastic decision. We ordered the Kale and Artichoke Dip as an appetizer, and then for my meal I got an 8 oz. sirloin with mac & cheese. I still think about it sometimes...
Another steakhouse that I've heard amazing things about is Rube's Steakhouse in Montour. I've never been there, but many Iowans are fans of their "cook-your-own" concept. I don't know how well I would do, considering I've never grilled a steak before, but I'd definitely be willing to try! Other highly-recommended steakhouses (according to Best Things Iowa) include Archie's Waeside in Le Mars, 801 Chophouse in Des Moines, and the Big Steer in Altoona.
Where's your favorite place to order a steak here in Iowa? Let us know in the comments!
Le Mars, Iowa's Grain Bin Airbnb
The Grain Bin Lodge and Retreat in Le Mars, Iowa is a unique place to stay for anyone visiting western Iowa!
A Look Inside Iowa City's New Hotel Across from Kinnick Stadium