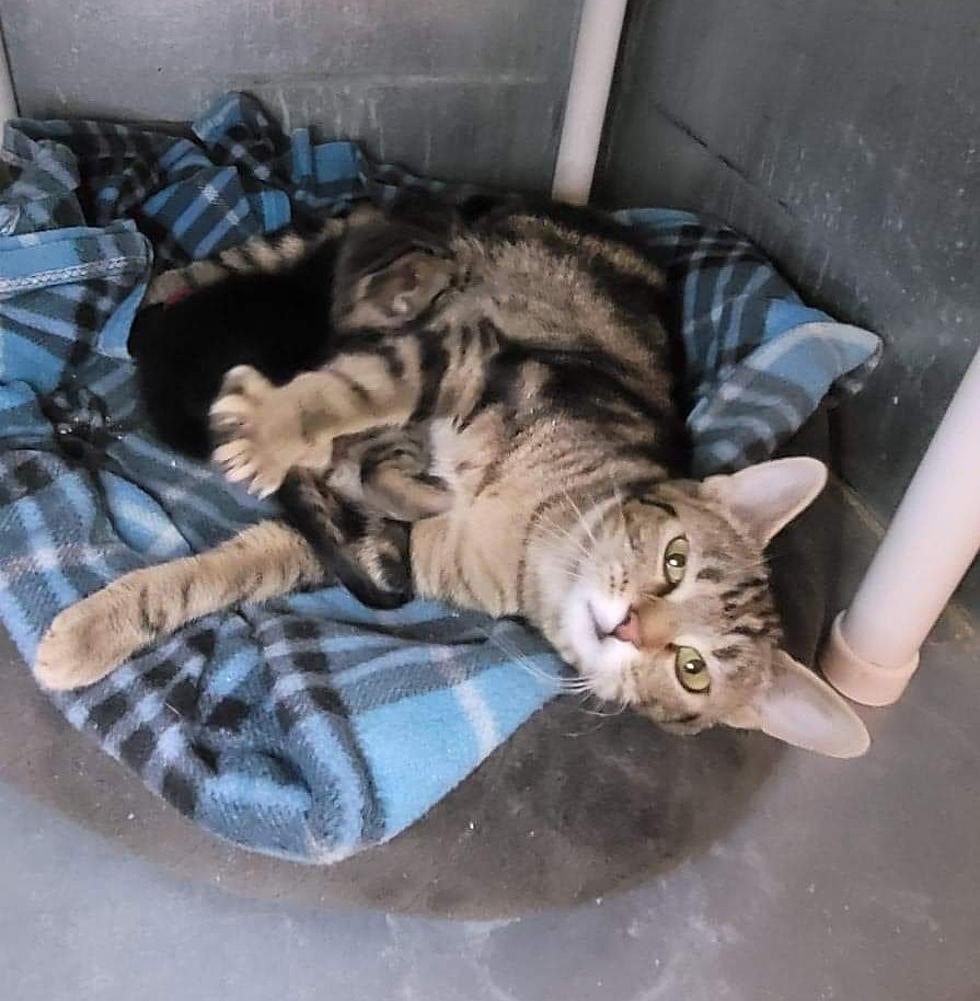 Sweet New Mom Parsnip Looking For a New Home
SAINT Cat Rescue
If you visit SAINT Cat Rescue in Cedar Rapids, you'll find plenty of adorable kittens up for adoption. Kittens are a lot like puppies. Cute, adorable, and they'll often find homes before their parents do. So today, we have a mother cat up for adoption. She's done her job of having and raising her kittens. Now she deserves to go someplace special and have people take care of her!
Meet Parsnip. She is just over 1 year old, so this was her first batch of kittens. He babies are Sprout and Turnip! Adorable, right? Her babies aren't old enough yet to be adopted, so they'll spend several more weeks with the people at SAINT. But Parsnip is ready to go! She's a gorgeous short haired, tiger stripe, with such loving eyes. I love it when a cats squints their eyes at you. I always think that means they're smiling at you. Parsnip gets along with other cats just fine and would love to come be the center piece of your family!
Parsnip is available for adoption at SAINT Cat Rescue. They are located at 1200 16th Ave. SW in Cedar Rapids. They have plenty of cats and kittens up for adoption if you're looking to add one to your family! You can visit the shelter by setting up an appointment through their Facebook page, or by calling them at 319-551-7537. They have appointment times available Monday through Friday and on Saturday's too!
Don't wait too long for Parsnip! This sweetheart will be gone soon!
*Furry Friday is sponsored by Theisen's Home, Farm, Auto.
Weird Things You'll See in Iowa