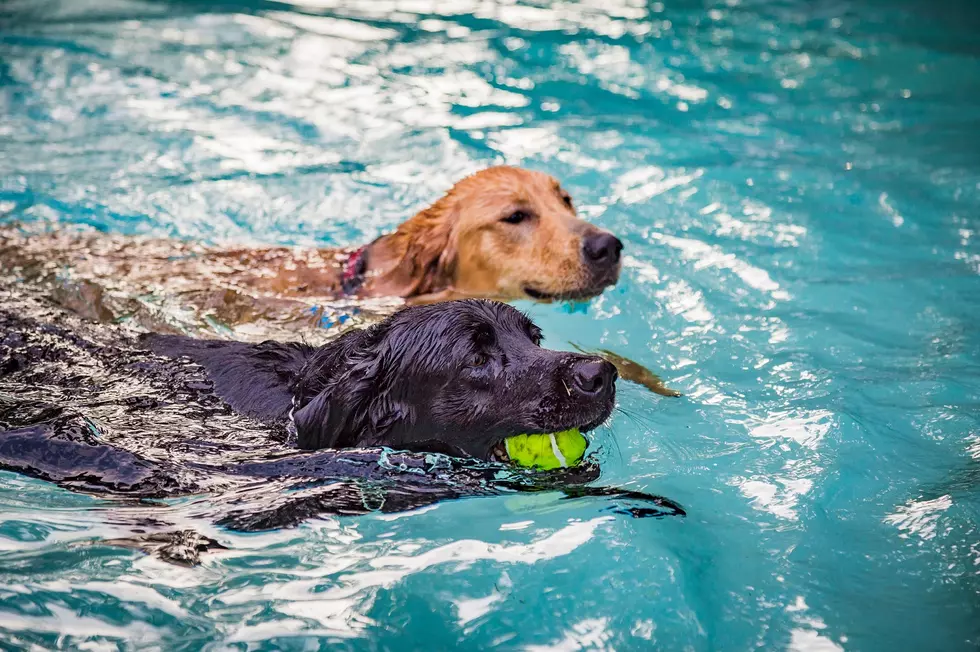 Sign Up Your Dog For Cedar Rapids Swimming Event
Thinkstock
We all know how great it feels on a hot day to take a dip in a nice cool swimming pool. Now imagine how your dog feels on those hot days! Covered in hair, panting all day. They deserve a trip to the pool too! The group K9COLA (Citizens for Off Leash Areas) along with the Cedar Rapids Parks and Recreation Department is set to host an event this summer that is just for the dogs!
The K9Splash! swim for dogs will take place at the Bever Pool in Cedar Rapids on Saturday, August 7th, and Sunday, August 8th from 11 a.m. to 4 p.m. There will be a special swim for dogs under 15 inches from 10 a.m. to 11 a.m., according to CBS2. Registration for the event will be held at 9:30 a.m. both mornings. The cost is $15 per dog, per day. All the proceeds will go to benefit off leash parks in Cedar Rapids and to the City of Cedar Rapids Parks and Recreation Department.
Proof of vaccination is also required at the event. Dog owners must provide proof of Rabies, Parvo, and Distemper vaccines from a vet. Rabies tags are not enough. Owners will also have to sign a waiver and complete a registration form. Puppies must be 4 months or older to participate.
For complete registration forms and waivers, along with a complete list of rules go to K9COLA.org. Due to safety precautions, children under 48 inches tall will not be allowed in the pool area. CBS2 also reports that volunteers are also need for this event. If you are interested in helping out, contact Kelly at kelly@K9COLA.org.
Iowans Show Off Their Pups for National Puppy Day
Photos That Show the Beauty of Iowa