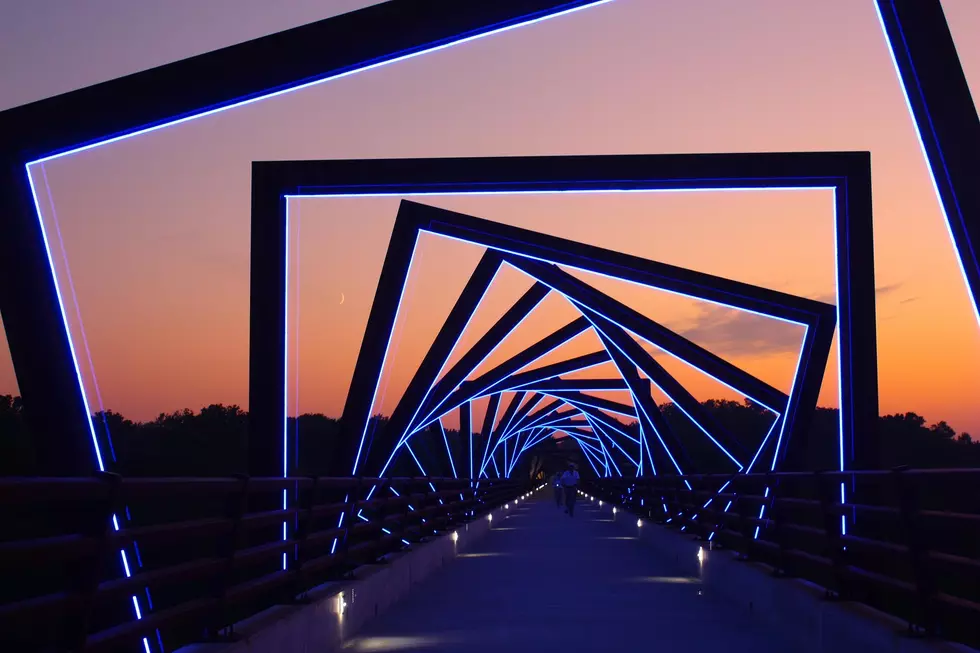 Seven 'Wonders' That Every Iowan Should Experience [LIST]
Facebook via Kresta Roofing and Consulting
Most of us have heard of the Seven Wonders of the World. Amazing sites around the world that have no equal. But you don't have to travel the globe to experience sites and events that are out of this world. We have many that reside right here in the state of Iowa! Do any of them compare to the Taj Mahal? Maybe not. But I wouldn't trade any of these seven for anything.
1

It doesn't get any bigger and better than the Iowa State Fair. Known around the nation as the largest state fair in the U.S. You want concerts from huge artists? Check! A midway filled with rides for all ages? Check! Foods to satisfy any appetite? Double-check! Plus there are a ton of free activities to enjoy each year too! A must-visit for any resident during August.

Field of Dreams Movie Site, Facebook

Field of Dreams Movie Site, Facebook

2

Iowa's most famous movie site has gotten even more famous thanks to MLB playing games in Dyersville. Plans to expand the area are well known, but the real gem is the field used in the movie. This simple ball diamond nestled in the corn and alongside the house from the film is a pilgrimage for any fan of baseball and the movie. Hey Dad, wanna have a catch?

Surf Ballroom, Google Maps

Surf Ballroom, Google Maps

3

Seeing a show at the Surf Ballroom in Clear Lake, Iowa is like stepping back in time. Open in its current form since 1948, the ballroom still hosts numerous concerts from a variety of artists every year. But the Surf Ballroom is also encased in tragedy. Buddy Holly, Ritchie Valens, and The Big Bopper played a show there in February of 1959. When their plane crashed outside of Clear Lake, it was dubbed 'the day the music died.' Fortunately for us all, this great facility lives on.

4

Maquoketa Caves State Park

Do yourself a favor and head to The Maquoketa Caves State Park this summer. It won't even matter if it's hot outside. Once you begin to explore the expansive caves, trails, and walkways you'll feel like you're in a different world. There is no better example of the beauty of Iowa.

5

O.K. Iowa State fans, I get it. Ames is great on game day too. But there is just something magical about an Iowa Hawkeye home game. The tailgating scene extends from around Kinnick Stadium to the surrounding streets and neighborhoods. Sure, they'll be nearly 80,000 inside Kinnick for the game. But many remain to party outside and sing 'In Heaven There is No Beer' after the Hawkeye win!

Facebook via Kresta Roofing and Consulting

Facebook via Kresta Roofing and Consulting

6

The High Trestle Trail is actually an old decommissioned railroad line that has been turned into a multi-use trail. But the real feature is around 2.5 miles west of Madrid, Iowa. The Trestle Bridge features amazing views of the Des Moines River valley. And April through October it is even lit up at night!

7

The Iowa State Capitol Building

No matter how you feel about the competency of the state government, you can't ignore the fact that the Iowa Capitol building in Des Moines is one amazing structure. The golden dome, the hand-painted ceilings and interiors. And did you know that you can take a tour? If you live and vote in Iowa, you probably should!