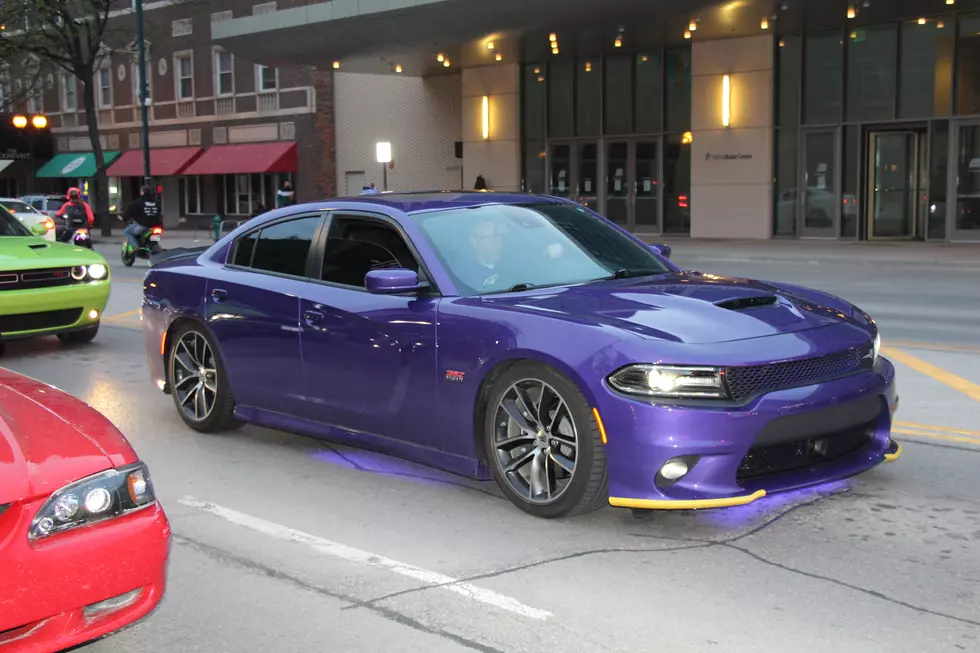 Saturday Night 1st Ave. Cruise Defines Cedar Rapids
Mike Ferris
It's a cool thing to be known for.
The return of the Saturday Night 1st Ave. Cruise really does define what it means to be from Cedar Rapids.
Hundreds of cars joined in on the fun again this Saturday night reveling in this long-loved, and dearly-missed activity from a bygone day.
The roaring engines and squeeling tires drown out sounds of music, and who cares. The memories alone can send a shiver down the spine of even the most heartless person on the planet.
Once again downtown has become the scene to be seen in.
As a transplant to Cedar Rapids even I can see how this Car Cruise unites our town. Our town. It has a nice ring to it.
As a native Detroiter who also enjoyed teen age car cruises in the 1970s, I am thrilled to document the night in photos. Forty years from now, these will be the memories that today's Cedar Rapidians will cherish.
Like I said, it's a cool thing to be known for, this Saturday Night 1st Ave. Cruise.
And coming from a snobby Detroiter like me, that's a helluva compliment ya know.
Cedar Rapids 1st Ave Car Cruise - May 9, 2020
Enter your number to get our free mobile app