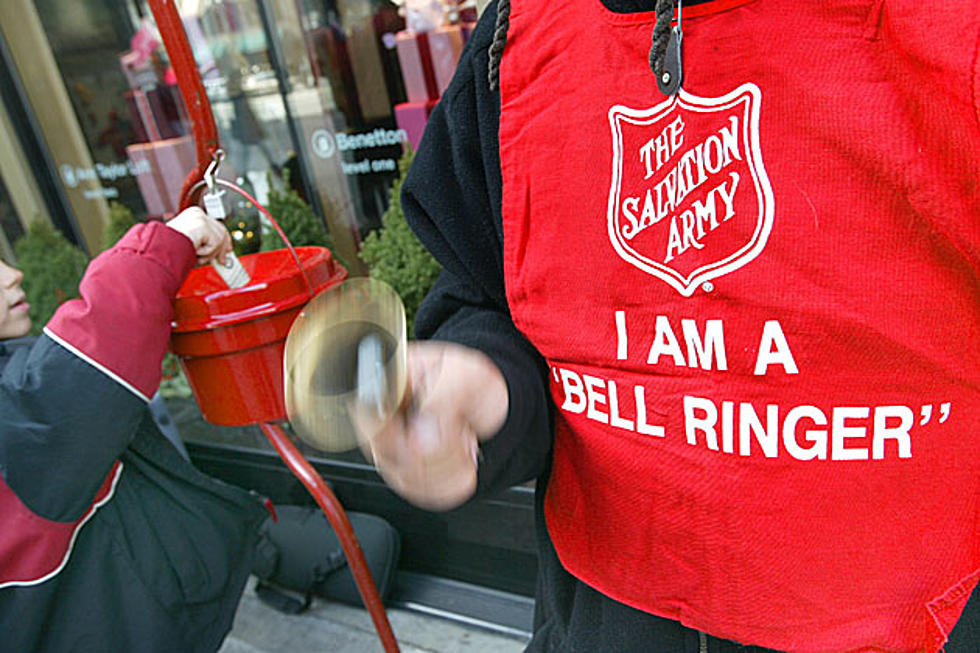 Salvation Army Launches Holiday Meal and Red Kettle Programs
Getty Images
Halloween is in the rearview mirror and your biggest beef on November 1 may be to not rush into Christmas before we've gotten to Christmas. Many in our community have trouble looking forward to either one as their food assistance needs become more pronounced this time of year.
A popular way to bring awareness to the need and encourage donations has always been by ringing the bell for the Salvation Army. The Red Kettle campaign is back this year in Cedar Rapids. Bell-ringer signups are underway now, for individuals, groups or on a virtual basis. With this option, you simply ask your family and friends to donate to the Salvation Army's red kettle initiative.
Iowa's News Now says the Salvation Army a 160 percent increase in the use of their services, no doubt because of the pandemic and derecho effects on the community.
The reality is that many of our hard-working neighbors have been hit the hardest by the derecho and the COVID-19 pandemic", said Captain Shawn DeBaar with The Salvation Army. "We are ready, once again, to work hard with our friends at Toys for Tots to make certain every kids has a gift under the tree on Christmas morning and that families can enjoy a meal together at the table".
Folks in need can also apply now for the Salvation Army food assistance program "Angel Tree" to receive toys and/or food assistance through the Salvation Army's programs. Once your application has been received and approved, you'll receive an email. Please allow four days for this process to unfold and, if, at that point, you haven't received word, you may call 319-364-9131 or email SACedarRapids@usc.SalvationArmy.org
Community Christmas and Thanksgiving Meals
In addition, the Salvation Army will hold a Thanksgiving community meal on Wednesday, November 24 from 11 a.m. to 1:30 p.m. This will be held as a "to-go" style meal. The community Christmas meal, also to-go, is Tuesday, December 21 from 11:30-1:30. The Cedar Rapids Salvation Army is located at 1000 C Ave. NW.
LOOK: Here Are the 25 Best Thanksgiving movies of all time
Storybook Cottage in Des Moines