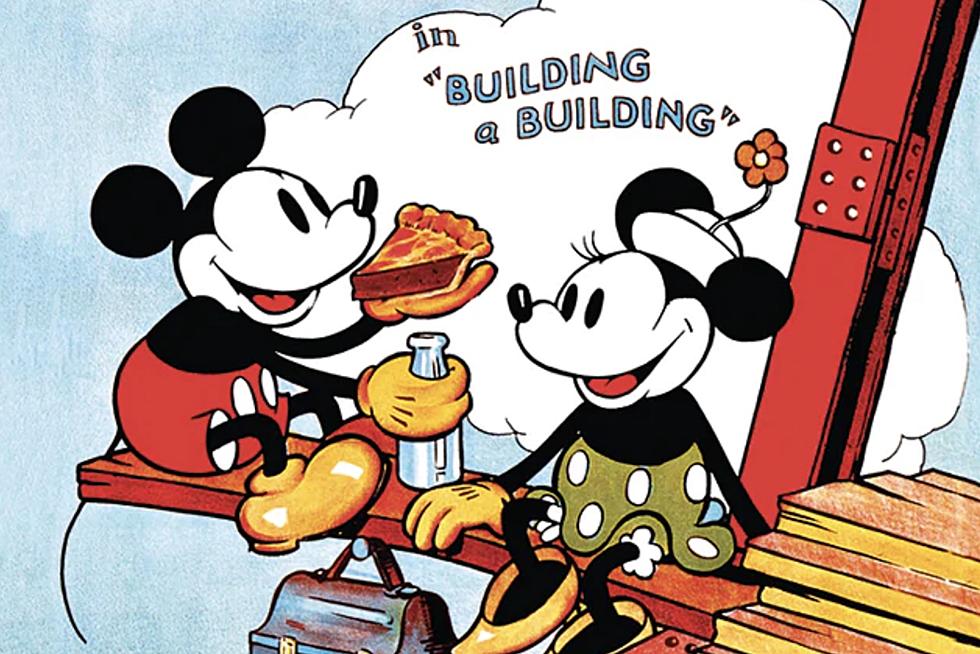 Dozens of Classic Disney Shorts Are Coming to Disney+
Disney
The Walt Disney Company may have built its reputation and brand on the backs of its classic cartoons starring the likes of Mickey Mouse, Donald Duck, and Goofy, but a lot of those classic shorts are in hard to find these days. even on Disney+ where one would think all of them could (and should!) live in perpetuity. But if you search "Mickey Mouse" on Disney+, for example, you'll find plenty of new TV series like Mickey Mouse Clubhouse and Mickey Mouse Roadster Racers. The vintage Mickey cartoons are extremely limited; just a handful of shorts like "Lonesome Ghosts" and "Pluto's Purchase."
That lack of classic Disney cartoons on streaming will start to be improved over the summer, as Disney plans to add over two dozen newly restored classic shorts to Disney+ in the months ahead as part of its celebration of the animation studio's 100th anniversary.
READ MORE: The Entire Indiana Jones Series Is Now Streaming on Disney+
The shorts include Mickey and Minnie Mouse, Goofy, Donald, Chip n' Dale, and even Walt Disney's original cartoon star, Oswald the Lucky Rabbit. There are batches of shorts coming in July, August, September, and October; here's what's coming on July 7:
AQUAMANIA (1961) - Avid water-skier Goofy sets out to teach his son the fine art of the sport, and accidentally winds up in a championship race. He encounters a hapless octopus and takes a detour on a roller coaster on his way to an unexpected victory.
BATH DAY (1946) - Figaro the cat takes center stage, after he gets a bath (complete with ribbon and perfume) from Minnie Mouse, and then encounters a group of frisky alley cats. A frightened Figaro wins the day when his shaking topples a tower of trash cans onto his rival, and he emerges the victor in the scuffle. Minnie rewards him with another bath.
BUILDING A BUILDING (1933) - Mickey operates a steam shovel on a busy construction site, where Minnie sells box lunches, and a flirtatious Pete is the foreman. When Pete's advances cross the line, Mickey comes to Minnie's rescue leading to a chase through a steel skeleton of a building, and a riveting conclusion.
FIGARO AND FRANKIE (1947) - Minnie's cat, Figaro, is trying to take a cat nap, but the canary (Frankie) insists on singing. A squabble ensues in which Frankie's cage topples. Minnie thinks Figaro has eaten Frankie, but the bird has simply flown the coop. In the end, Figaro rescues Frankie from the neighbor's dog, and domestic tranquility is restored.
GOOFY GYMNASTICS (1949) - Goofy enlists the aid of an instructional record and gymnastics equipment in an effort to become fit, with the help of some barbells, chin-up bars and cable expanders. In the process, he wrecks his floors, gets flung around the room and falls out the window, before ending up approvingly behind the cut-out of the muscular man he aspired to be.
THE SKELETON DANCE (1929) - A lively quartet of graveyard skeletons come out to play and dance the night away in this spooky Silly Symphony, set to the macabre music of Edvard Grieg (adapted by Carl Stalling). Ub Iwerks' inventive animation uses plenty of graveyard gags involving animals and a skeletal xylophone.
The shorts were restored by Walt Disney Studios Restoration and Preservation, and Disney claims their team has done their best to be "authentic to the creative intentions of the original filmmakers." Let's hope these 28 shorts are the start of an ongoing project, rather than the end of one tied to the 100th anniversary.
Sign up for Disney+ here.
The Best Animated Shorts on Disney+
Can't find time for a feature-length cartoon? Check out these great shorts streaming on Disney+.