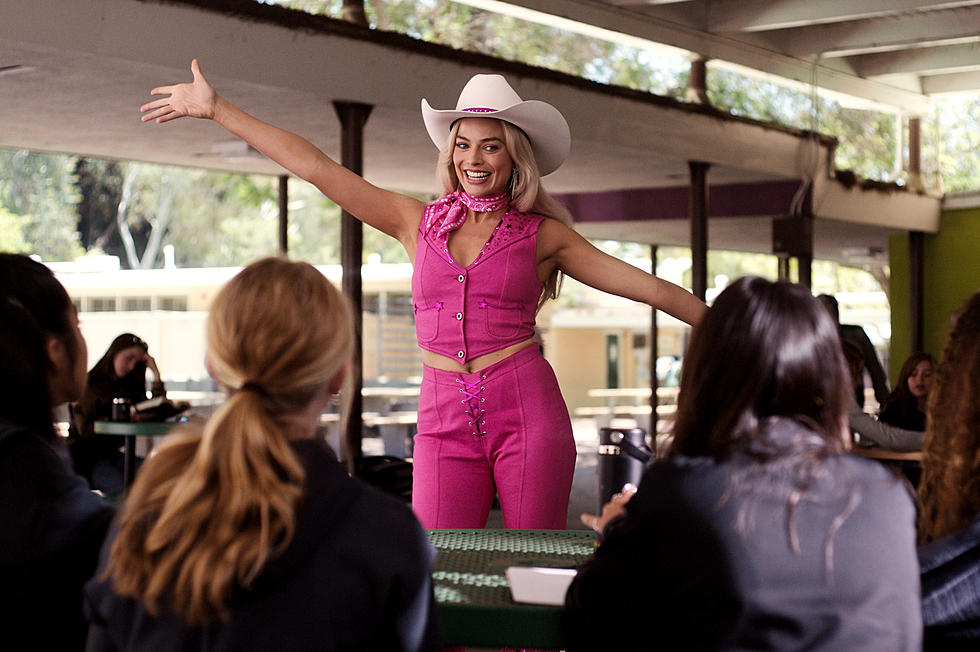 Report: Margot Robbie Will Earn $50 Million For 'Barbie'
Warner Bros.
It pays to be a Barbie girl. It pays very well.
With Barbie's worldwide grosses now over $1.18 billion and still climbing — the film is already the highest-grossing ever by a female director and the second biggest film of 2023 behind only The Super Mario Bros. Movie — some of the key players involved in the film stand to make massive paydays themselves.
For example: According to Variety, the star (and producer) of Barbie, Margot Robbie "stands to make roughly $50 million in salary and box office bonuses, according to three individuals with knowledge of her deal."
READ MORE: An Old Barbie Animated Series Is Now a Huge Hit on Netflix
That's a heck of a box office bonus. But with $1.18 billion (and counting) at the box office, it's hard to say Robbie didn't earn it. And in fact the movie might not exist at all — at least in this form — without her. Besides playing the key Barbie in the story, Robbie produced the movie through her production company, LuckyChap Entertainment.
Prior to Robbie getting involved, there were many unsuccessful attempts by Mattel to bring a Barbie movie to the screen. A variety of filmmakers and actors, including Diablo Cody and Amy Schumer, all worked on their own versions. None got a green light. After Robbie became attached to the project as star and producer, she was the one who brought in Greta Gerwig, first as a screenwriter (she co-wrote the film with Noah Baumbach) and then as director. The rest, as they say, was Barbie history.
Barbie is still playing in theaters everywhere. Just follow the lines of people dressed in pink; odds are, that's where they are all going.
The Worst Billion-Dollar Blockbusters
All of these movies grossed more than $1 billion at the box office. And they all stink.