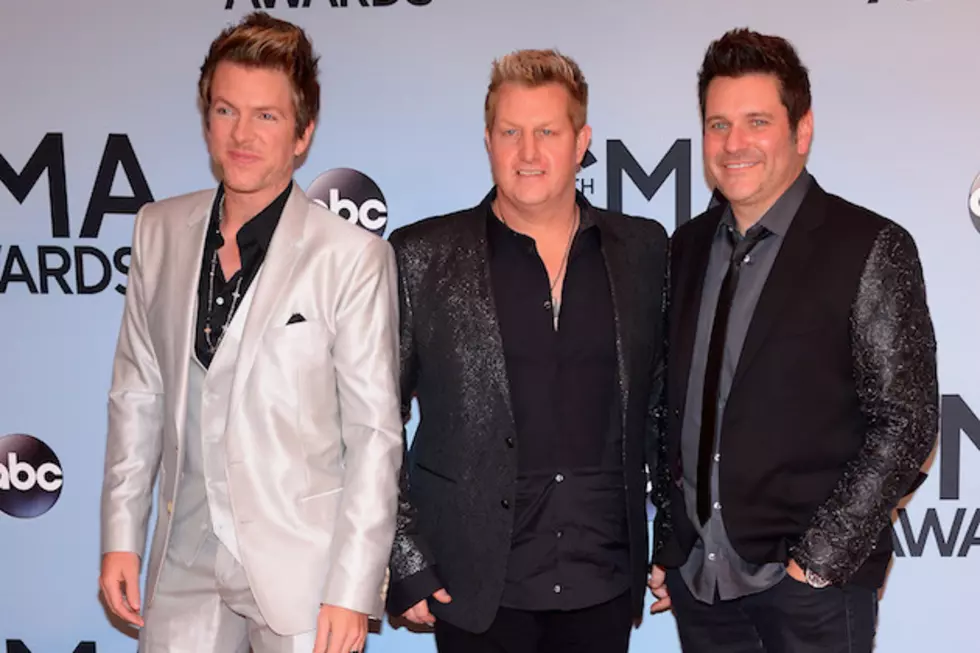 Rascal Flatts Wants to Hit the 'Rewind' Button
Michael Loccisano, Getty Images
In the wake of their new single, Rascal Flatts are taking a moment to pause and wish for some instant replays of their own.
While out promoting the song, the trio stopped to reflect on the "whirlwind" that has brought them to this point.
"I wish we could rewind, remembering some of the special moments 'cause it went by so fast," says lead singer, Gary LeVox. "If we could rewind and maybe slow it down a little bit so that we could have enjoyed some of the moments that flew past us. I would rewind that."
Having formed 15 years ago, the trio certainly has a lot to replay. Since 1999, they have released eight studio albums, played sold-out tours with fellow country icons such as Keith Urban, Little Big Town and Taylor Swift and have had 12 No. 1 singles.
"There were so many years that were going by at a lightening speed that it was so hard to kinda put our heads around what was happening to us," Jay DeMarcus says. "I wish that we would've taken the time, or somebody could've pulled us over to the side and said, 'Take a couple deep breaths and enjoy this and hold on to these moments because they'll be gone before you know it.'"
"It was such a whirlwind for us for about three to four years there that, every time we turned around, we were pulled in 90 different directions and I look back on that now and they're such wonderful memories, but you kinda wish that you would've taken the time to savor them a little bit more."
With a ninth album on the way and 'Rewind' blazing up the charts, the trio don't seem ready to hit pause anytime soon. They're headed out in May for their Rewind Tour with Sheryl Crow. They'll surely have lots of new memories to savor.