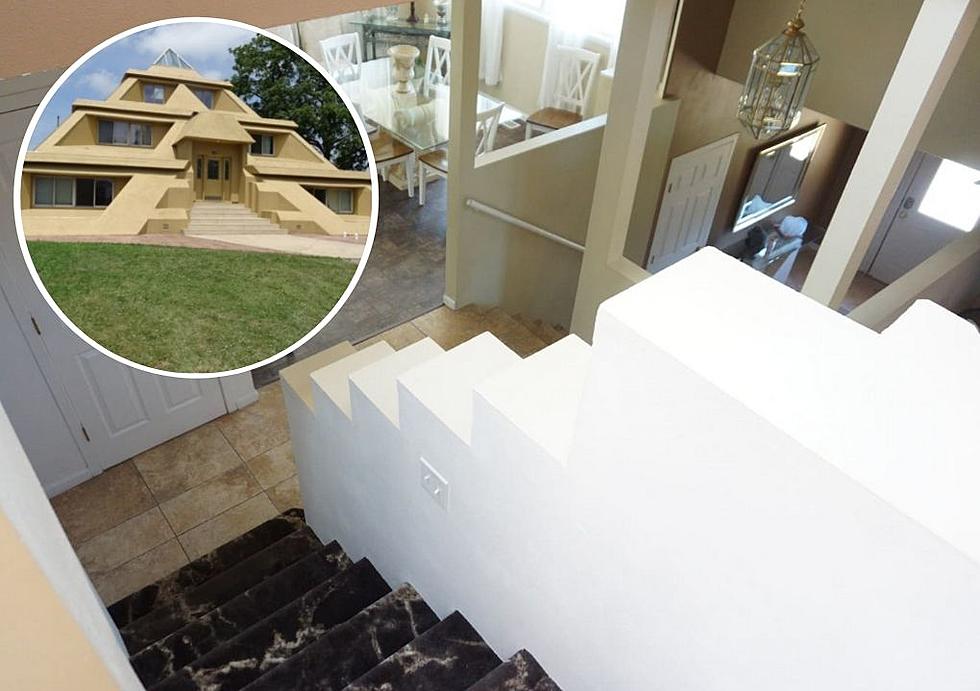 Don't Be A Square! Stay In A Pyramid Airbnb In Clear Lake
Airbnb via Jody
The past year and a half has seen many people reexamine the idea of the typical vacation. While many of us could not necessarily fly, we could travel and then safely enjoy an Airbnb or VRBO.
One Airbnb in Clear Lake showcases the uniqueness that many homes don't always have.
This home is located in Clear Lake which is located right in between Des Moines and Minneapolis. So, whether you are heading to the capital or looking to have a fun weekend out of state this spot has got you covered.
It is advertised on websites as a "pyramid house" which you can obviously see why. The huge home from the outside looks just like the pyramids in Egypt...kind of. This vacation home is approximately 5,600 square feet and has six bedrooms and three bathrooms.
It is perfect for a large family getaway or even a reunion with tons of people. There are enough beds to sleep sixteen people.
You can check out more of the house down below!
Pyramid Home In Clear Lake
If you're looking to take a trip to Clear Lake sometime in the near future, why not rest and relax like an Egyption? This pyramid home is available for you to check out on Airbnb.
There are plenty of other interesting spots and homes in Iowa with a whole lot of personality.
There is one home in Spirit Lake that is considered one of the most expensive homes to go up for sale in the state in years.
Peace Harbor has eight bedrooms as well as fifteen bathrooms, and a master wing. Yes, an entire wing. Along with that, there are six garages attached to the home. I have to say that this entire home seems more like a resort than a home.
You can check out that home down below too!
Spirit Lake Might Have Most Expensive Home in Iowa
If you have $10 million handy then I might have the perfect house for you. This home in Spirit Lake might be the most expensive home in Iowa.