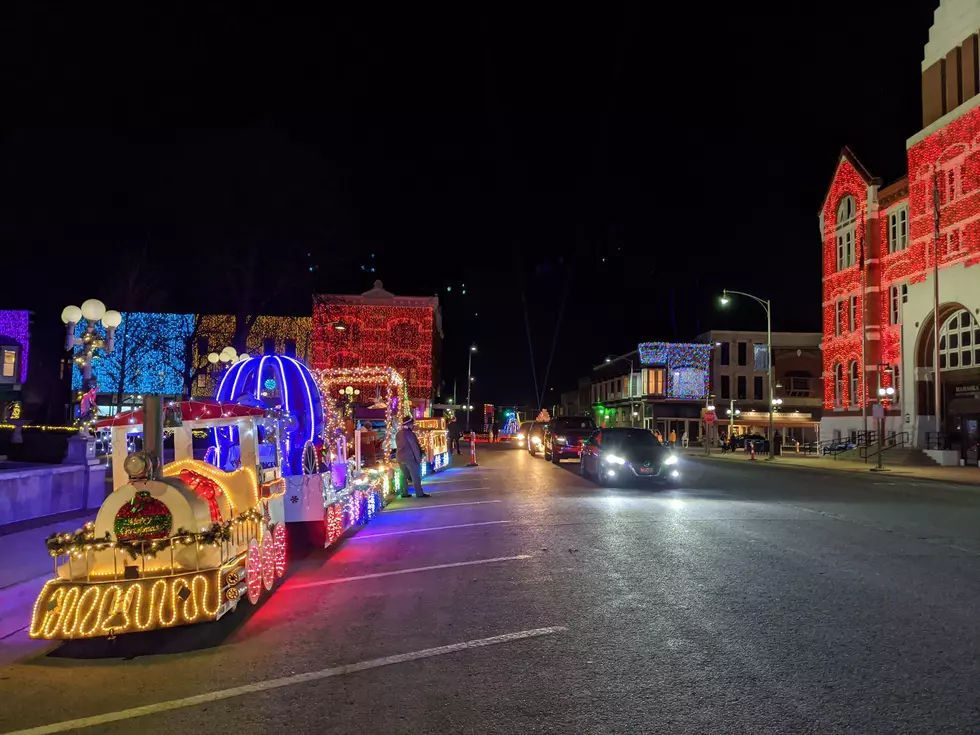 Streets of Eastern Iowa City Will Illuminate with 35th Lighted Christmas Parade
Osklaoosa Main Street
In one eastern Iowa city, Christmas officially arrives this weekend when they host their 35th Annual Lighted Christmas Parade. It's not just floats and vehicles that will be illuminated. Buildings along the route are also decked out with hundreds of thousands of LED lights.
Oskaloosa in Mahaska County in southeast Iowa has been hosting a lighted Christmas Parade since the late 1980s. The city of 11,578 was platted in 1844 and officially incorporated in 1875. I share that with you because the historic district buildings that line the parade route will also be lit, only adding to the beauty of the event. You can see some of the illuminated buildings in the photos above and below. Oskaloosa Main Street Director Amy Brainard told WHO-13 there are 300,000 LED lights on the buildings.
The Oskaloosa Lighted Christmas Parade always draws a crowd. The photo below is from 2019.
In addition to the buildings and parade, Oskaloosa's town square is also a thing of beauty, complete with a gorgeous gazebo.
The 35th Annual Lighted Christmas Parade happens in Oskaloosa on Saturday, December 3, beginning at 7 p.m. This year's parade will have more than 60 entries and at least a dozen that have never been in the parade before.
The parade route and additional information can be found below. If you're wondering what to expect from the parade, you can watch the entire 2021 parade in the video at the bottom of this story. Need directions to Oskaloosa? You can find those here.
10 Cozy Cabins & Cottages to Stay At This Winter in Iowa
Looking for a little "staycation" this winter in Iowa? There are lots of cozy cabins and cottages on Airbnb that you can stay at! Here are 10 of our favorites:
25 Local Small Businesses to Shop This Holiday Season
If you're looking to support some small businesses here in the Cedar Rapids area this holiday season, you have a TON of options! This week, we asked Iowans on Facebook what local stores are their favorite for picking out Christmas gifts. Here are 25 of the responses: