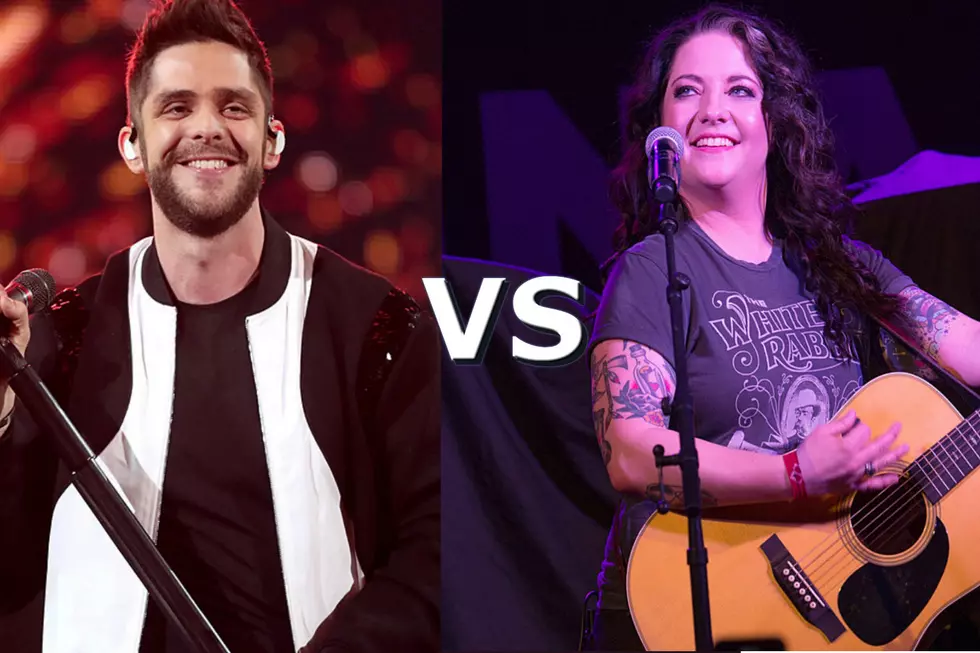 New Tune Tuesday: Thomas VS Ashley
Jason Kempin, Getty Images Christopher Polk, Getty Images
Every Tuesday at 12:20 I'll play two of the hottest new songs in country music back-to-back. They'll battle it out and then you will have the opportunity to comment/vote for your favorite of the two on our Facebook post!
As a bonus, and a thank you for being a K-Hawk listener, your comment/vote on the Facebook post could win you a prize! At 2:40 I'll randomly select a winner from those who commented with their vote. This week's prize is a 4-pack of tickets to Collins Road Theatres!
Last week, a group coming to Iowa City next week, Old Dominion, beat out Lee Brice! This week's battle is between Thomas Rhett's new song and whiskey-drinkin' newcomer Ashley McBryde.
Both of these artists and their songs are amazing, so this is going to be a tough one! Let us know what you think and vote for your favorite on the KHAK Facebook post for a chance to win movie tickets!