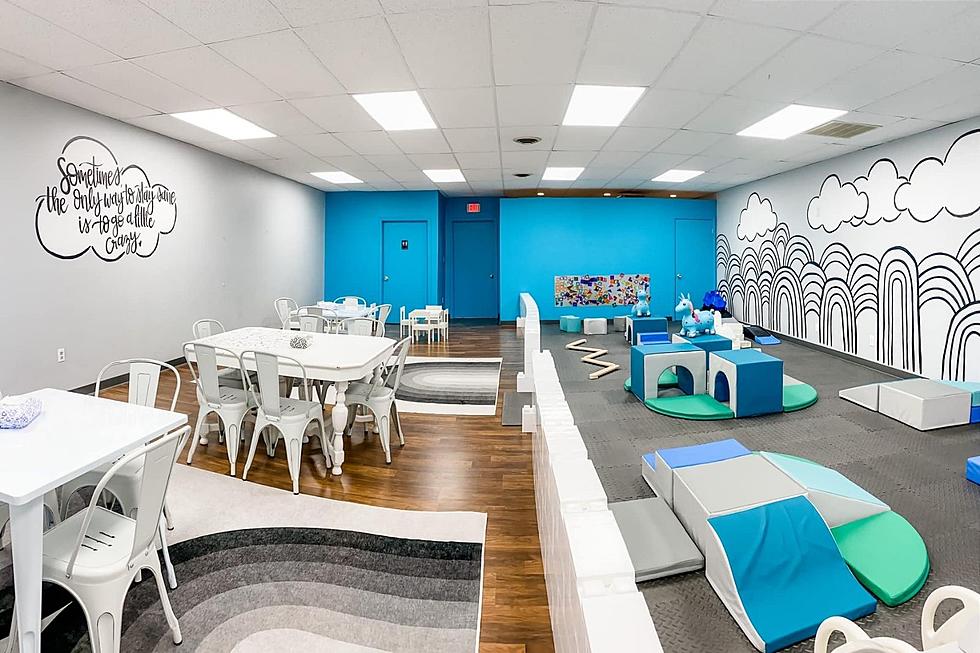 New Toddler Play Café Opening in Marion [PHOTOS]
Jen English Facebook Page
Parents, get ready. A fun new experience for you AND your kiddos is coming to Marion.
The development in Marion is booming right now, so much so that it's hard for small businesses to find space due to high rents. One development is helping that issue. Thanks to the Indian Creek Mall several small businesses have found a home.
One of the twelve new female-owned and operated businesses at the mall is The Family Room Toddler Play Cafe. This place is perfect for kids and parents. As a parent to two little ones under two, I know the struggles of going out. Many places aren't exactly kid-friendly. Enjoying time out when you have a toddler that just wants to run around isn't exactly ideal in most places. Here it's different.
The play cafe was created for toddlers with parents in mind by a couple of stay-at-home moms and entrepreneurs Jen English and Mackenzie Ward. According to the Family Room's website, they wanted to create a stress-free, fun space. Parking is easy and it's shoe-free inside to keep things clean for the kiddos. Parents can enjoy of cup of coffee while their little ones play freely in a safe space. This space is beautiful too.
The Family Room and Toddler Play cafe officially opens on Monday, April 25 at 9 a.m. and is open until 3 p.m. They are closed for lunch and nap time from 11 a.m. to 1 p.m. for some extra cleaning. There is limited space available so you'll want to reserve your spot in advance.
There are different types of experiences you can have here. They offer the following passes:
Play-As-You-Go: $10 per child for 2 hours of play

For crawling kids up to 5-years-old. Unlimited play for two hours during the open hour times.

Play Pass Packs: 10 passes for $75, 20 passes for $120

You can buy play passes in bulk to save some cash and they don't expire!

Play + Coffee Memberships: $49 per child (+$25 per additional sibling), coffee only is $25 per month

Your kids will get unlimited play and you'll get free coffee during open hours. Plus, 10% off of merchandise, snacks, drinks, and party packages.

Book a Birthday!

With the small and intimate space, you can hang out with the other adults as the kids play within eyesight.
They try to include all kids as they have special playtimes for children with sensory concerns and those with food sensitivities and allergies once a month. You can even reserve the space for your own get-together.
This is a saving grace for so many parents. You can enjoy your coffee, do a little work, hang out with other adults, or even read a book as you watch your toddler have a ball. Clearly, these moms GET IT. You can find out more about the mom-ran business here.
Also, if you're a business owner who's looking for a reasonable space, you could be their neighbor. There's still space available at the Marion mall.
Here's a little something for parents' enjoyment.
The Funniest Lies Iowa Parents Have Told Their Kids
We took to Facebook to ask parents share with us some of the funny lies they've told their children over the years. Here are some of our favorite responses!
Iowans Share Their Embarrassing Childhood Photos