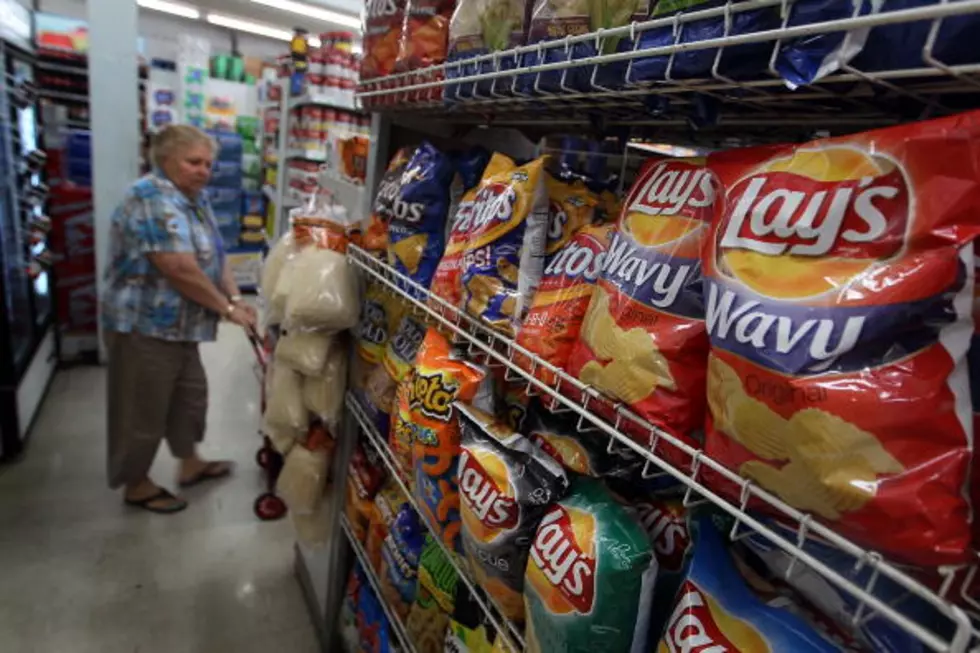 New Lay's Potato Chip Flavors are Pretty Strange
Joe Raedle, Getty Images
The Lay's "Do Us a Flavor" finalists have finally been revealed, and there's no way anyone could've predicted them!
In the past, the Lay's "Do Us a Flavor" contest has given us some pretty interesting flavors. I'm a big fan of the Cheesy Garlic Bread from 2013, and the Bacon Mac and Cheese from 2014. This year, there are two that I would potentially try, and two that I probably wouldn't. Here are the 4 finalists:
Southern Biscuits and Gravy - YES, YES, A THOUSAND TIMES YES.
Kettle Cooked Greektown Gyro - For some reason, gyro meat in a chip just does not sound appealing to me...
New York Reuben - Once again, corned beef just does not sound appealing in chip form.
Wavy West Coast Truffle Fries - Fries, chips: they're both potatoes! How could those be bad?! Plus, I've had truffle chips before and OH MY GOSH they were delicious.
To see pictures of the chips and read more about their creators, click HERE.