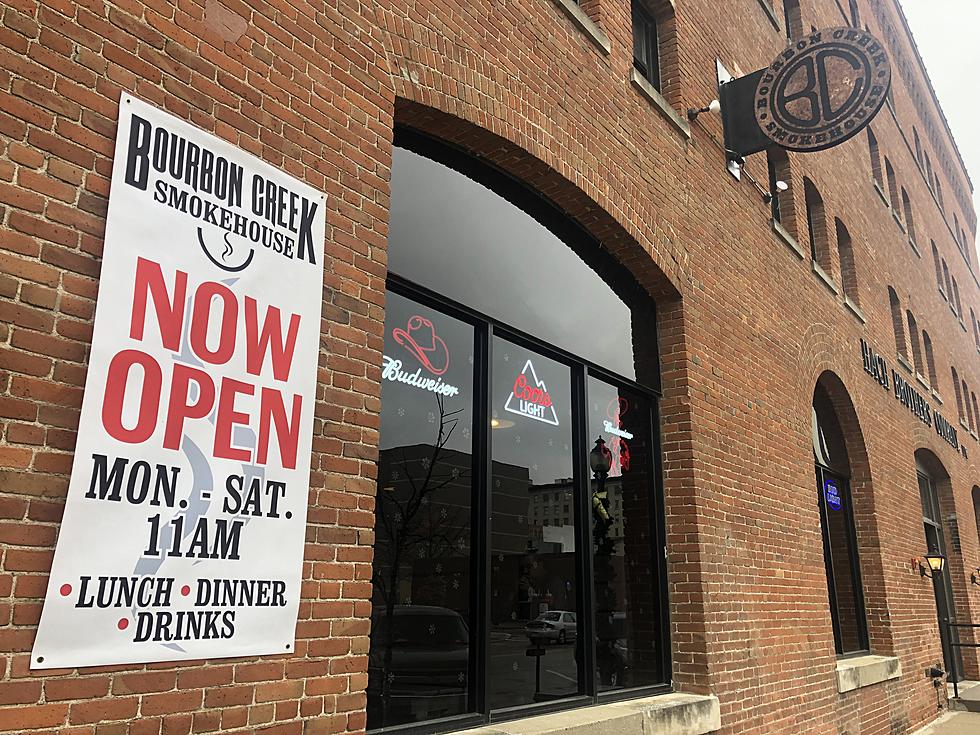 New BBQ Joint Debuts in Downtown Cedar Rapids
Larson
The local flavor is strong at a new barbecue restaurant in the heart of downtown Cedar Rapids.
Bourbon Creek Smokehouse is a brand new, family-friendly restaurant located at 411 1st St. SE, nestled right next to Dublin City Pub, whose owner Matt Blake teamed up with Phil Pankey of Butcher Block and Riley's fame to open Bourbon Creek on November 5th.
According to front-of-house manager Desiree Lorsung, the restaurant started out concentrating on appetizers, building its mouthwatering menu, designed by kitchen manager Heather, to include sandwiches, burgers, ribs and entrees.
A friend and I thought we'd stop by recently, and see what it was all about. He ordered "The Spud", a potato covered with sour cream and pulled pork, an appetizer that could easily be served as a meal in itself, along with a side of coleslaw that I was kind of envious of. Check this out:
When in Rome, or a BBQ place, do as the Romans do, so I ordered the pulled pork sandwich. Definitely a good choice!
Delicious food, family-friendly atmosphere, service second-to-none and eight big-screen TVs that will be available on both Iowa and Iowa State bowl game days.
Did we mention the wide assortment of craft and domestic beers? There are 33 choices on tap at Bourbon Creek!
Thank you to Desiree and the General Manager, who was only referred to as "Joe", for the hospitality, the delicious meal, and the time spent introducing us to this great new hotspot that they are really excited about...and so are we!