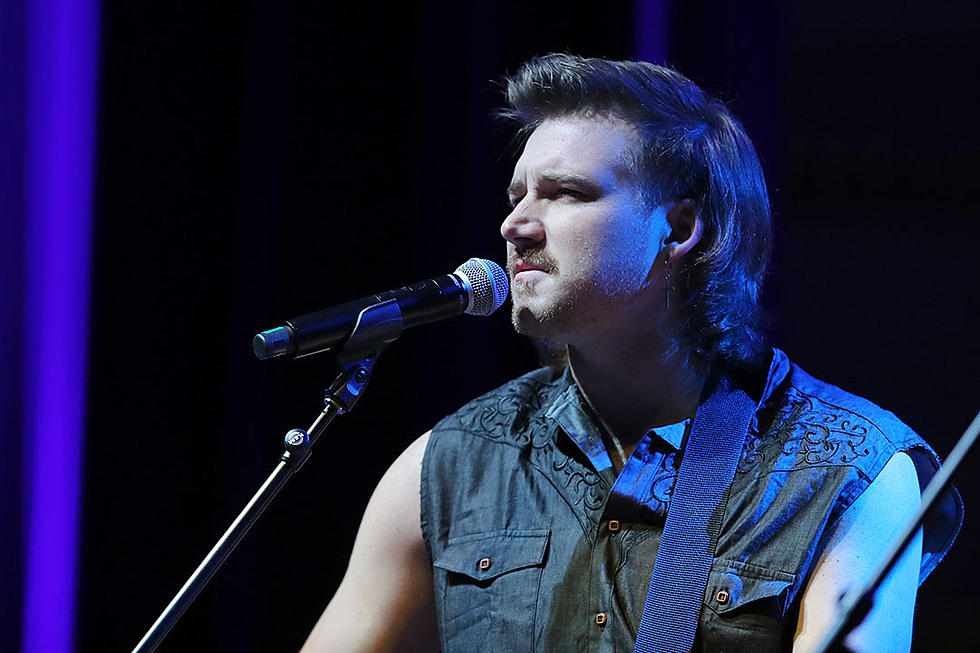 Morgan Wallen Brings Out Surprise Guest at Latest Concert
Brett Carlsen, Getty Images
One of the biggest losses during peak covid time was live music. Thankfully *fingers crossed* we're past the point of not being able to see our favorite music acts live and in packed arenas. Some of the best memories of your life will be spent at concerts. How many times have you been asked "what's the first concert you attended?" or "who's the last music act you saw live?" The first music act I saw live was Keith Urban at the Xcel Energy Center in St Paul, Minnesota, and it's something I'll never forget. For anyone who was experiencing their first concert or even their 100th, at the Bridgestone Arena in Nashville, on Wednesday night, they were in for something special.
Morgan Wallen performed to a sold-out crowd of 20,000 people and is actually only the third artist to sell out the Bridgestone Arena, three times in one year. He did not disappoint as he brought out a surprise guest and is one of the longest-running/biggest country artists of all time.
Ronnie Dunn, formerly of Brooks and Dunn surprised fans by joining Wallen on stage. He came out halfway through Wallen's "Talkin Tennesee" and also sang a classic Brooks and Dunn song, a duet, "Neon Moon" according to whiskeyriff.com
"So much appreciation to @morganwallen and his generosity for allowing me to crash his stage last night. His kind of talent comes along only once in a blue moon !!!! RD" he later wrote on Instagram. 
 

 

 

View this post on Instagram

 
This was the first stop for Wallen in Nashville as he will be performing two more evenings in the country capital of the world. Wallen will also be performing in Des Moines, Iowa, Friday, April 29, 2022.
Best Sports Bars in Eastern Iowa
Here are the best sports bars in all of Eastern Iowa
What Non-Iowans Think of Iowa
Iowa is the capital of the Midwest! Ok, that's unofficial, but it's my stance. Here's what NON Iowans think of us.