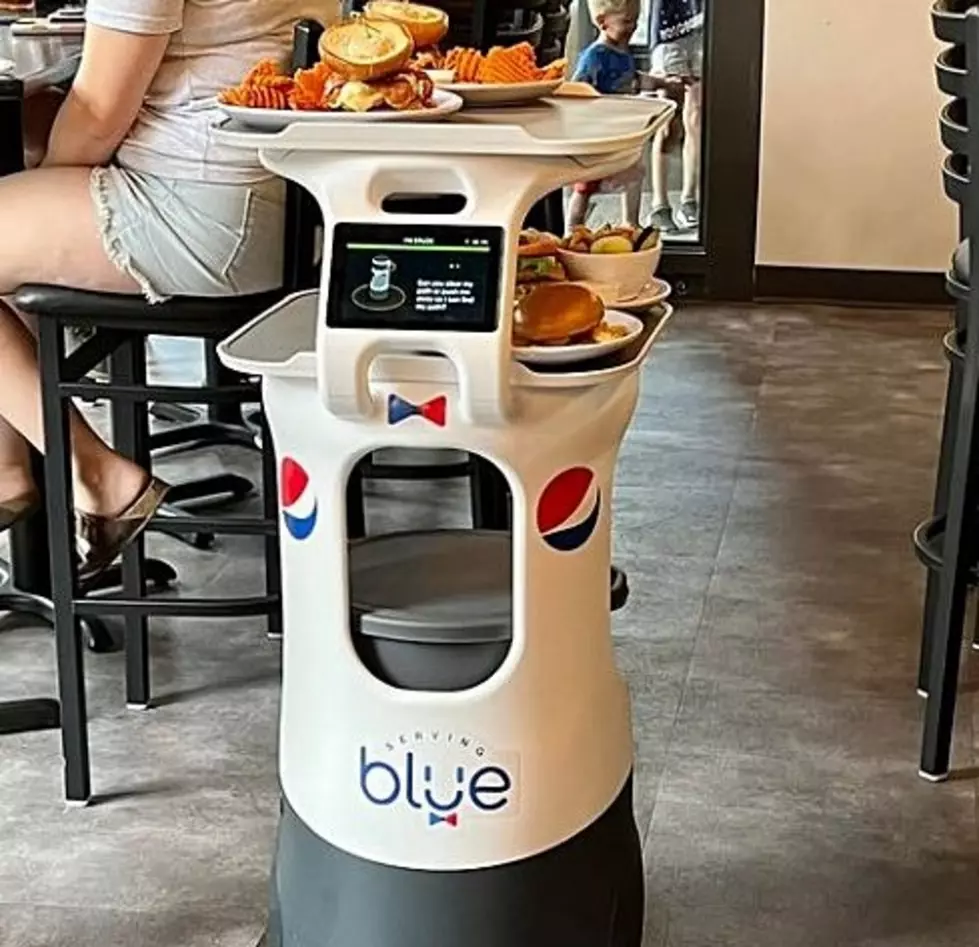 Meet RoboWaiter: The Newest Employee at an Iowa Restaurant Chain
Gabe
"Soon we'll all be replaced by robots".
Welp, at a Cedar Rapids restaurant it's already happening. I'm not even making up the fact that they named it Karen. There's proof from Iowa's News Now.
Barrel House restaurants in both Cedar Rapids and Marion needed more staff--so they hired Karen, an interactive robot that will take and serve orders and help staff bus tables. I don't know what's scarier, the fact that they're doing this or that it's only costing $30 a day--a DAY--to operate. It looks similar to the photo above. Not to be confused with self-serve kiosks, these machines will maneuver themselves to your table, take your order, bring it back to you and even bus your table, all while interacting verbally with you.
Is this the "wave of the future"--or a dangerous precedent? General manager Shawnen Youngman assures that the human staff is completely safe.
I always like to explain to all my servers that 'it is their assistant,'" Youngman said. "It's there to help them, so they can be interacting with their guests more
Want to keep up to date with the latest in local and music news? Download our app! It's completely free and not only will you be the first to know about breaking news, but we'll also keep you updated on concerts and other events coming to the area. You'll also have exclusive opportunities to win tickets. What are you waiting for? Get the free app today.
25 Local Businesses With Great Customer Service
Iowa's 10 Most Popular Fast-Food Restaurants