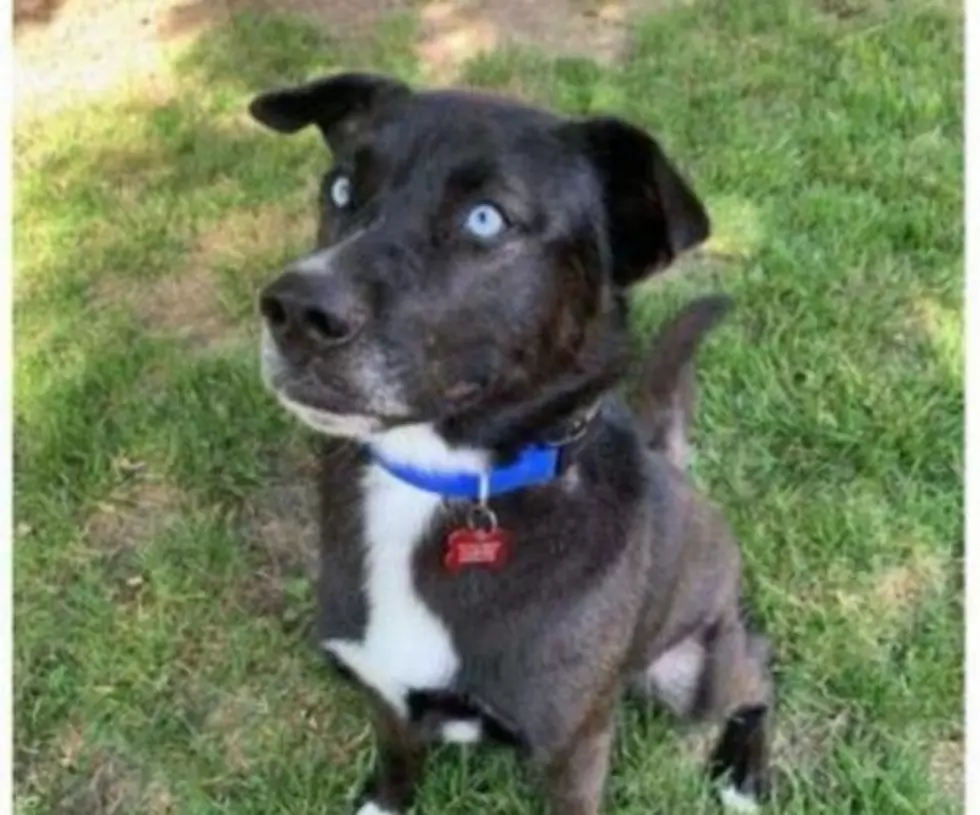 Meet Our Furry Friday Dog Sirius!
Safe Haven of Iowa County
*Furry Friday is sponsored by Theisen's Home, Farm, Auto.
One look at the piercing blue eyes, and you're hooked! Our Furry Friday dog this week is Sirius, and given those amazing baby blues, the folks at Safe Haven of Iowa County believe that he is part Husky. One thing is for sure, this dog is all fun!
Sirius is around two and a half years old and came to Safe Haven from a shelter in Missouri. Being part Husky, he is a fairly large dog weighing close to 65 pounds. He is also an active dog with plenty of energy. He needs to go to a family that has plenty of time to take him for walks. He'd also love the benefits of playing in a nice fenced in back yard.
Sirius would probably do best as the only dog in his new home, but may do O.K. if introduced properly. He does love to hang out and watch TV, but he also loves his naps! Let Sirius get his beauty sleep, please! If you want more information on Sirius or on how to start the adoption process, you can visit Safe Haven of Iowa County.
Safe Haven has seen a huge influx of dogs in the past several weeks due to a large animal rescue operation. CBS2 reports that the ARL of Iowa rescued over 40 dogs from an Iowa County farm. Safe Haven is one of the shelters working with the ARL to house, heal, and train many of the rescued dogs so they can live a good life in a home that loves them. We salute all involved in the rescue efforts.
Our Favorite Photos Showing The Essence Cedar Rapids