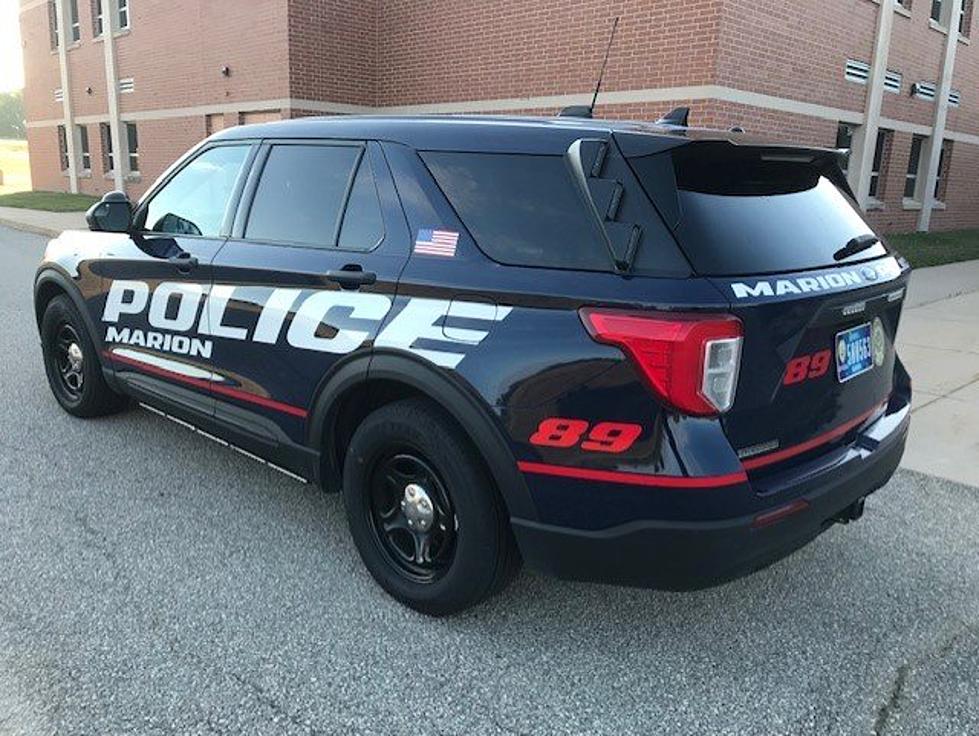 Marion Teen Accused of Beating Up Girlfriend, Seeking Help Disposing of Body
Marion Police Department
A teenager from Marion is facing a felony charge from an incident earlier this winter.
According to our news partner, KCRG TV-9, a male teen "mistakenly believed his girlfriend was cheating on him." On Friday, February 7, he reportedly asked her to come to his residence in the 1300 block of Meadowview Drive in Marion for a "surprise."
When the girlfriend, who is a juvenile, arrived he allegedly began to attack her. A criminal report says the girl suffered punches to her body and face which resulted in a broken nose, orbital bone, and teeth. Authorities say after the attack, the male teen filmed his knuckles and the scene. The video reportedly shows the girl unconscious on the floor, gasping for breath.
Authorities say at one point when the gasping stopped, the male teen believed the girl had passed away. That's when he allegedly asked a friend to help dispose of her body.
The Gazette reports one of the girl's relatives found out about the attack and called the authorities. The girl continues to recover.
According to the criminal complaint, the male teen texted a friend before the attack. Texts reportedly showed he said, "Something Finna go down wait till you use my knuckles after," as well as "I'm Finna let all my anger out."
17-year-old Trevor Dean of Marion has been charged with Willful Injury Resulting in Serious Injury in the incident. He is being charged with the felony as an adult. Dean made his initial court appearance on Tuesday, March 7. He is being held on a cash-only bond of $25,000.
The Top-Rated Restaurants in Marion & Hiawatha
As a way to highlight some of the restaurants just outside of Cedar Rapids, we turned to Yelp to figure out the highest-rated restaurants in Marion and Hiawatha. In order to be added to the list, the official address of the business had to be in one of those two cities. Here are the top ten!
Aerial View of Marion Home For Sale is a Major Wow
The home is located at 6201 Lakeside Road in Marion and is listed for $2.5 million as of December of 2022.