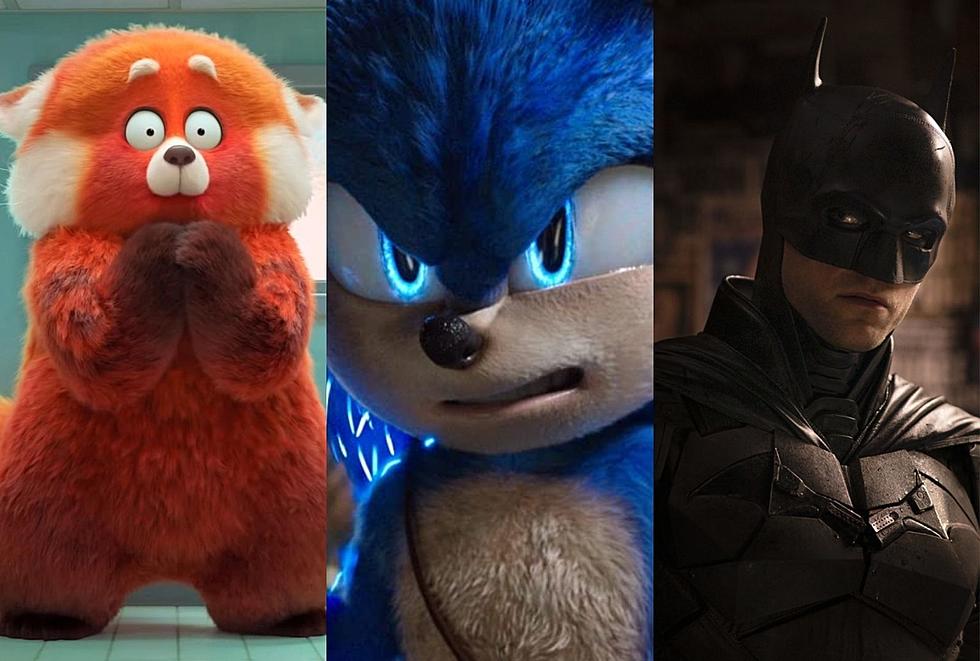 Major Hollywood Studios Pull Movie Releases From Russia
Disney/Paramount/Warner Bros.
Disney, Warner Bros., Sony, and Paramount have delayed their major film releases in Russia as a stance against Russia's invasion of Ukraine. Movies including Disney/Pixar's Turning Red, Warner Bros.' The Batman, Sony's Morbius and Paramount's Sonic the Hedgehog 2 will not debut in the Russian film market until further notice.
"Given the unprovoked invasion of Ukraine and the tragic humanitarian crisis, we are pausing the release of theatrical films in Russia, including the upcoming Turning Red from Pixar," said a Disney spokesperson to Entertainment Weekly. "We will make future business decisions based on the evolving situation. In the meantime, given the scale of the emerging refugee crisis, we are working with our NGO partners to provide urgent aid and other humanitarian assistance to refugees."
Following Disney, Warner Bros. was the second studio to pull its tentpole release from Russia. "In light of the humanitarian crisis in Ukraine, WarnerMedia is pausing the release of its feature film The Batman in Russia," a Warner Bros. spokesperson told the Associated Press. "We will continue to monitor the situation as it evolves. We hope for a swift and peaceful resolution to this tragedy." The Batman was scheduled to be released in the country this Friday.
The third studio to join the movement was Sony, which had plans to release Morbius in Russia this April. "Given the ongoing military action in Ukraine and the resulting uncertainty and humanitarian crisis unfolding in that region, we will be pausing our planned theatrical releases in Russia, including the upcoming release of Morbius," a Sony representative told EW.
Most recently, Paramount has announced that Sonic the Hedgehog 2 and The Lost City will not be released on schedule in the territory. "We stand by all those impacted by the humanitarian crisis across Ukraine, Russia, and our international markets and will continue to monitor the situation as it unfolds," the statement reads.
15 Movies That Were Banned Around The World
Whether it was due to violence, explicit content, or negative depictions of one's homeland, these movies were pulled from at least one foreign nation. Here are 15 movies that were once banned in countries around a world.