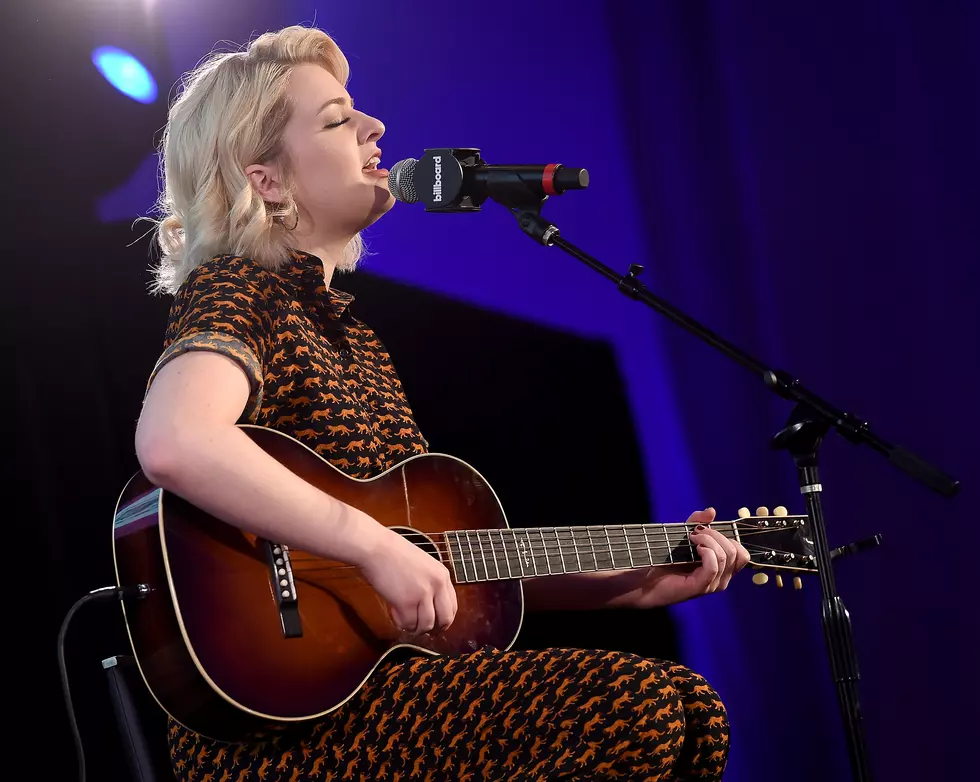 Maddie Poppe's Debut Album is Out Today! [LISTEN]
Gregg DeGuire/Getty Images
This past year has been quite a 'whirlwind' for Clarksville, Iowa-native Maddie Poppe! It was only a year ago that she became the winner of the first new season of 'American Idol' on ABC, but she's been incredibly busy since then. That's why she titled her debut album Whirlwind, which we agree is a very fitting name!
Last night she held her album listening party at The Grove in L.A., where she performed all 10 of the album's songs, including previously released tracks "Little Things," "First Aid Kid," and "Made You Miss," which is quickly working its way up the top 40 charts! Here's the full track list:
Not Losing You
First Aid Kit
Nothing Good Comes Out of California
Wildflowers
Made You Miss
Take it Out on You
Skeletons
Postcard From Me
Little Things
Roses
As far as genre goes, the album is a nice mixture. Maddie told USA Today:
"I think I started to find my sound more along the way of making it. It was really inside the whole Americana/folk (genre) at first, but then I got experience writing different songs, stepped out of my comfort zone and found things I enjoyed even more."
And if you're wondering if any of the song were written about her fellow 'American Idol' contestant and current boyfriend Caleb Hutchinson, the answer is yes. "Take It Out on You," "Not Losing You," and "Postcards from Me" have references to their relationship.
Unfortunately, Maddie will not be performing her latest single on the 'American Idol' finale this weekend, but she has still be keeping up with the new season. She was asked by USA Today who she is rooting for and she said:
"I'd truly be happy for anyone because they're all so unique in their own ways. Madison has a voice unlike anybody this whole season. Laine brings an old-school Elvis sort of thing, and people really love that. And with Alejandro, it's so cool that he gets to be himself and play his original music, and people are loving it."
We're so excited for Maddie and we wish her all the success in the world! Be sure to check out Whirlwind and let us know your favorite songs in the comments below (my personal favorites are "Made You Miss," "Nothing Good Comes Out of California," and "Wildflowers")! Here's the recently released video for "Made You Miss" and the YouTube playlist with the entire album: