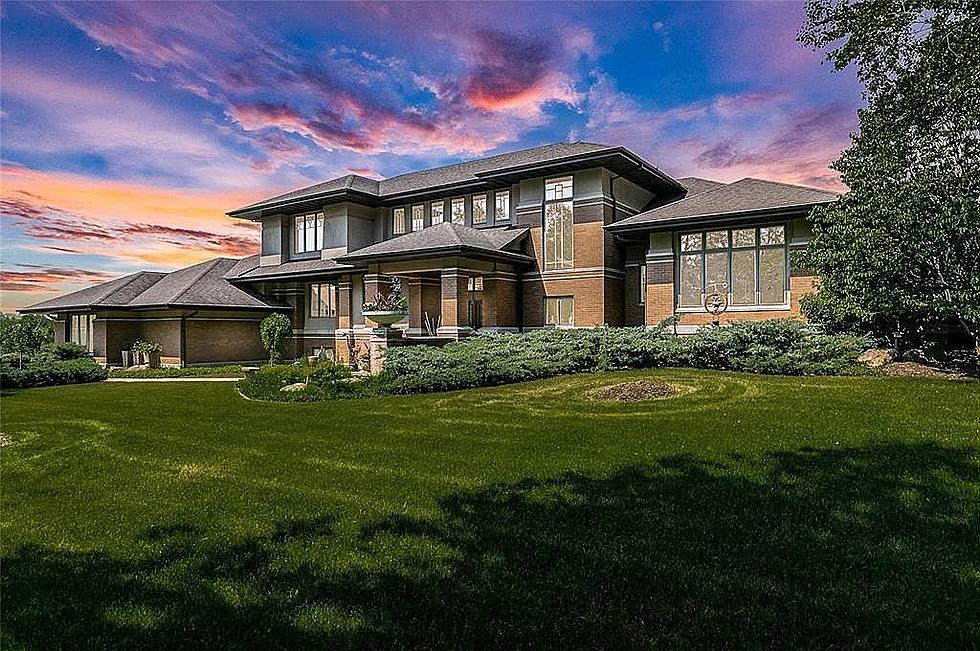 Luxury Cedar Rapids Home Comes With Its Own Wine Cellar [PHOTOS]
Jill Gustin, SKOGMAN REALTY
If you enjoy (and can afford) the finer things in life, this may be where you want to drop some change. If you're like us and just like to daydream, you can at least take a look at these photos of this beautiful, luxury Cedar Rapids home for sale.
It's probably one of the nicest homes in the Cedar Rapids area and it could be yours, but it'll cost you. This five-bedroom, seven-bathroom, 8,660 square foot beauty is listed on Zillow for $1,589,000. Now that's a pretty penny! But, when you find out what's inside, you'll see why.
The mansion, located at 4950 Deer View Rd in stately Woodland Estates in Cedar Rapids, was inspired by Frank Lloyd Wright. From the photos in the gallery below, you'll see that it's a very open and inviting home. According to the Zillow listing, it has "expansive bright rooms" with unique features such as "exquisite trim and woodwork details in the Prairie style that highlight custom anigre (east African tropical wood). Ooooh, Fancy. You'll also see that it has its own wine cellar, recreation area, and a kitchen fit for a chef. See for yourself in the photos below.
Luxury Cedar Rapids Home Comes With Its Own Wine Cellar [GALLERY]
The Frank Lloyd Wright-inspired home comes complete with its own wine cellar, entertainment area, and more!
Want to see more incredible Iowa homes? Check out this monster mansion that has its own Irish Pub inside! WOW.
Iowa's Most Expensive Home For Sale Has a Theater AND Pub
This massive home has its own Irish Pub inside!
Still haven't got enough? Looking at fancy houses can be addicting. Just take a look at this $4 million lakeside North Liberty mansion.
$4 Million Home For Sale in North Liberty
The most expensive home for sale in the corridor is this beauty that sits on a 60-acre lot.