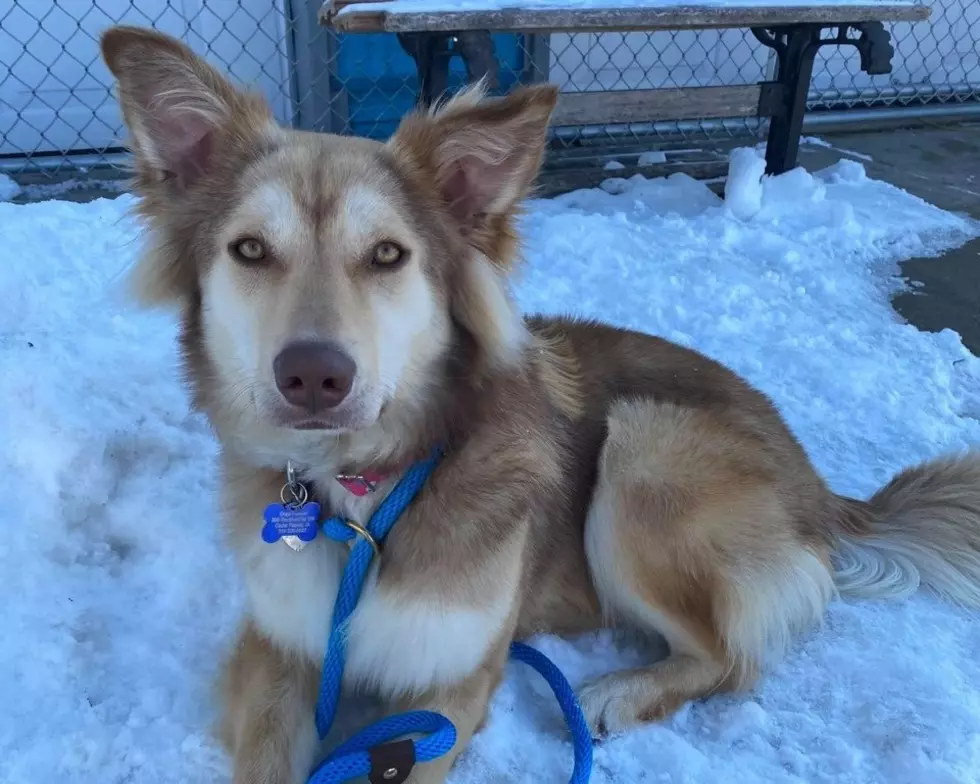 Lucy Will Answer Your 'Call of the Wild'!
Dogs Forever
*Furry Friday is sponsored by Theisen's Home, Farm, Auto.
One look at our Furry Friday dog Lucy, and you probably have a pretty good guess at her breed. Yes, Lucy has some Siberian Husky in her and boy does it show! She is absolutely gorgeous! Lucy is currently at Dogs Forever in Cedar Rapids, but not for long. This girl is destined to be adopted soon!
Lucy is around 1 year old and is a Husky/Shephard mix. She is a very loving dog and so far has gotten along with other dogs at the shelter and everyone she's met. But as Jessica with Dogs Forever explained to us, she needs someone special to take care of her. Someone who is familiar with the challenges that a Husky can bring. The breed is known for being very active, so Lucy needs an active family! Someone that will go on tons of walks and play around in a fence back yard. Lets talk about that fence, shall we? Huskies are also known to be escape artists so make sure that fence is six feet high and in good shape.
Lucy is available to adopt right now at Dogs Forever in Cedar Rapids. They are open on Saturday mornings for personal visits. A mask and social distancing is required. Although if Lucy likes you, good luck keeping her away from you! This beautiful dog deserves a fun active family. Perhaps yours is the one she has been looking for! Apply to adopt her today!
Enter your number to get our free mobile app
Our Favorite Photos Showing The Essence Cedar Rapids