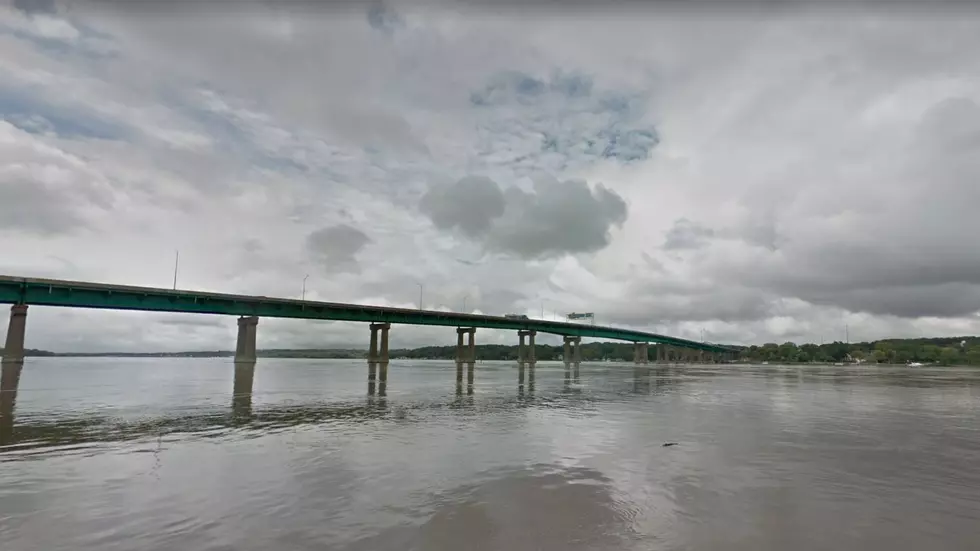 Longest Wildlife Crossing Bridge Possible In The Quad Cities Thanks To I-80 Bridge?
Connor Kenney
Recently, a repurposing project was introduced by environmentalist and Quad City native Chad Pregracke. The undertaking is the conversion of the I-80 bridge that spans the Mississippi River into a wildlife crossing platform for bison. This isn't just any bridge though; Pregracke, who announced the project publicly earlier this month, says that this would be a huge accomplishment that would make headway around the world.
Pregracke described the project via a livestream and stated that this would be the world's longest wildlife bridge. The bridge would connect Iowa and Illinois and provide bison with safe access to over 100 acres of grazing land. Pregracke, a passionate environmentalist, says that he is simply trying to preserve what is already there and allow the population of bison, which has decreased to a measly 15,000-30,000 in the United States, to continue to survive and thrive. I'm going to be completely honest, this was a shock to me. Not just because that number is extremely low making them nearly extinct, but also because I didn't even know wild bison roamed free near the Quad Cities.
Pregracke seemingly read people's minds when he said over his livestream that he knows this sounds like a very courageous project, but it is certainly doable. The Bison Bridge Foundation, if you couldn't tell by the name, was established specifically for this project. Their website reaches out to Midwesterners saying, "we don't need your money. We don't need your time. We need your voice!" Their first goal to get the project in motion is to gain 50,000 signatures from those who support the creation which you can do so by clicking here!
This project is an incredible opportunity, for both the bison and the citizens of the surrounding areas. The bridge will include a special pedestrian platform to allow people the opportunity to view the bison up close, see them in their natural prairie habitat, and learn about the species.  The hope is to attract people from all over the world and eventually gain enough support to gain national park status.
Building the world's largest wildlife crossing is not something that can happen overnight. With the right support, construction is estimated to begin in 2026 meaning support and promotion of the reconstruction is critical. Take a look at The Bison Bridge Foundation website to access a recording of the livestream and get all the nitty-gritty details from Chad Pregracke himself and don't forget to join the herd and add your signature to the petition!
This Couples Only Getaway Is Just Four Hours From Cedar Rapids