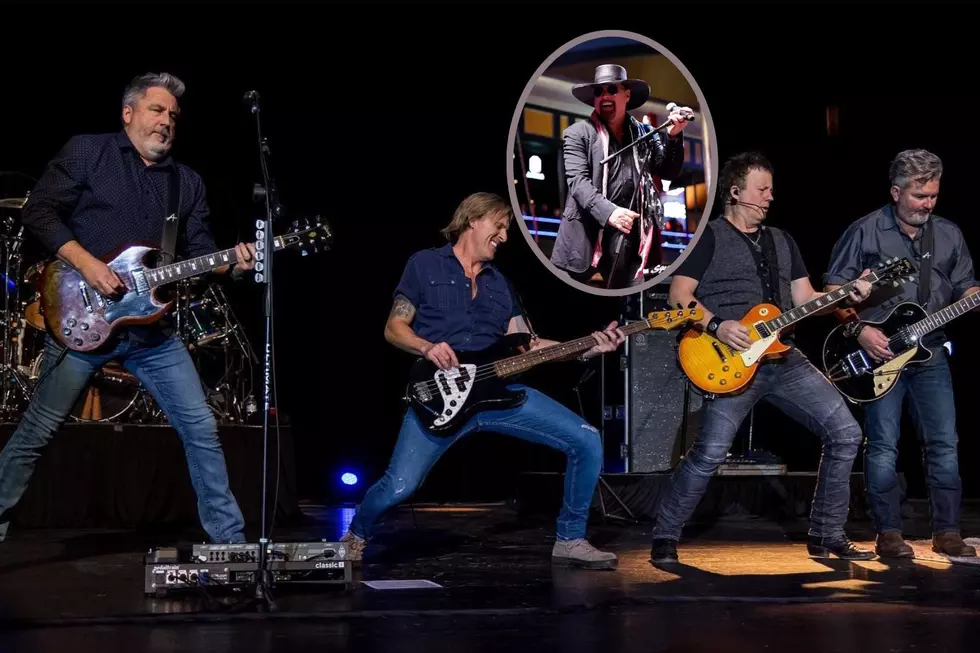 Lonestar & Eddie Montgomery to Share Eastern Iowa Stage This Summer
Lonestar/Getty Images/Canva
Who's ready to enjoy all the great hits of Lonestar and party with Eddie Montgomery? Now that you've all said 'Me!', here's what you need to know.
Here's a winning trivia question for you. What was the original name used by the band that would eventually become Lonestar? When the group was founded in 1992, the band's name was Texassee. Shortly thereafter it became Lonestar and in 1996, we fell in love with the band when they had their first number one song, "No News".
Another of my favorites made it to the top the following year. "Everything's Changed":
In the late 90s and early 2000s, it seemed everything Lonestar released was a hit. I doubt you get much of an argument that the biggest of their 10 number one songs is "Amazed":
"Amazed" spent eight weeks at number one and was the most-played country song in 1999. It was also a number one song on the Billboard Hot 100. It would be five years before another country song topped that chart.
Lonestar will bring their stable of 20 hit songs and 10 chart-toppers to eastern Iowa this summer for a show with the always-up-to-party Eddie Montgomery.
Montgomery was part of Montgomery Gentry prior to Troy Gentry's death in a helicopter crash in September of 2017. The duo had 5 number one songs, including "Lucky Man" and "Something to Be Proud Of", and 10 other Top 10 hits.
Lonestar & Eddie Montgomery will perform together, along with newcomer Drew Green Saturday, July 15 at the Cedar County Fair in Tipton. It will be a great night of live country music this summer and tickets are on sale now. More info on the concert is available here.
The Restaurants & Stores Iowans Want to Come to the Corridor
If you could bring any chain restaurant or store to the area, which would it be? Here are some of the most popular responses from Iowans!
10 Cozy Cabins & Cottages to Stay At This Winter in Iowa
Looking for a little "staycation" this winter in Iowa? There are lots of cozy cabins and cottages on Airbnb that you can stay at! Here are 10 of our favorites: