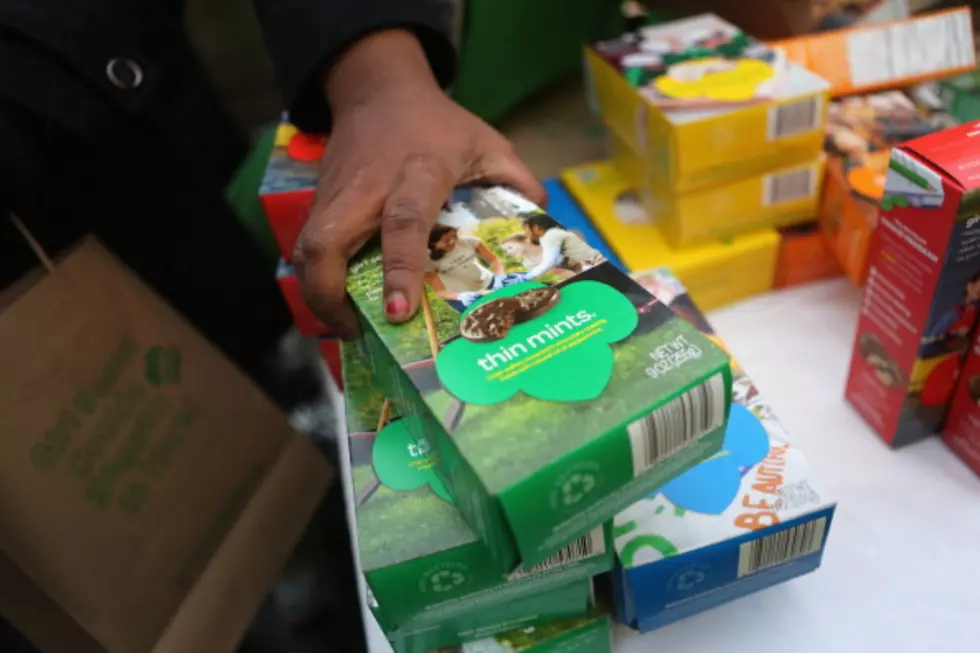 Local Girl Scouts Launch 2020 With a New Cookie Flavor
John Moore, Getty Images
It's hard to resist those sweet little girls asking if you'd like to buy a box, and who would want to!? Those cookies are delicious. So delicious that I have to limit myself to only a few boxes a year because I have no self control when it comes to these things. My personal favorite are Thin Mints. I like to stick them in my freezer and eat them. Other favorites include Samoas and Tagalongs, but every flavor is amazing. Now, the Girl Scouts are treating us to a NEW flavor for the 2020 season.
This year, Lemon-Ups will be available. According to a press release they are "a crispy lemon cookie baked with messages inspired by Girl Scout entrepreneurs to lift your spirits. "I am a go-getter" and "I am an innovator" are among the eight phrases that bring the experience of Girl Scouting to life." Yum! Lemon-Ups will go for $4 per box.
This year's packages will have updated images too showing what the Cookie Program is all about. You'll see current "Girl Scouts taking part in a diverse range of experiences available to members—from adventure-packed camping and canoeing to exploring space science and designing robots, to taking action to improve their communities. Every purchase of Girl Scout Cookies makes experiences like these possible for girls in your local community."
Girl Scouts will begin taking traditional card orders and through Digital Cookie (online) this Sunday, January 12, 2020. You can only purchase cookies from a registered Girl Scout. If you do not know a Girl Scout, call council offices at 800-798-0833 or email Info@GirlScoutsToday.org to be connected with a Troop.
You'll start seeing Girl Scout Cookie Booths outside local retailers and at community events beginning February 14, 2020. Find a Cookie Booth near you here. In the meantime, here's a look at all of the available flavors, so you can have your order ready to go.
Lemon-Ups ($4/box): Crispy lemon cookies baked with inspiring messages to lift your spirits.
Samoas ($4/box): Crisp cookies, coated in caramel, sprinkled with toasted coconut and striped with a dark chocolaty coating.
Tagalongs ($4/box): Crispy cookies layered with peanut butter and covered with a chocolaty coating.
Do-Si-Dos ($4/box): Crunchy oatmeal sandwich cookie with creamy peanut butter filling.
Trefoils ($4/box): Delicate-tasting shortbread that is delightfully simple and satisfying.
Thin Mints ($4/box): Crisp wafers covered in a chocolaty coating. Made with natural oil of peppermint.
Girl Scout S'mores ($5/box): Crunchy graham sandwich cookies with creamy chocolate and marshmallow filling.
Toffee-tastics ($5/box): Rich, buttery cookies packed with golden toffee bits bursting with flavor. Gluten-free.
Proceeds from the Cookie Program stay local. When you purchase from Girl Scouts, they're giving back to the community. Make sure you get your orders in by March 22, 2020, when the sale ends.