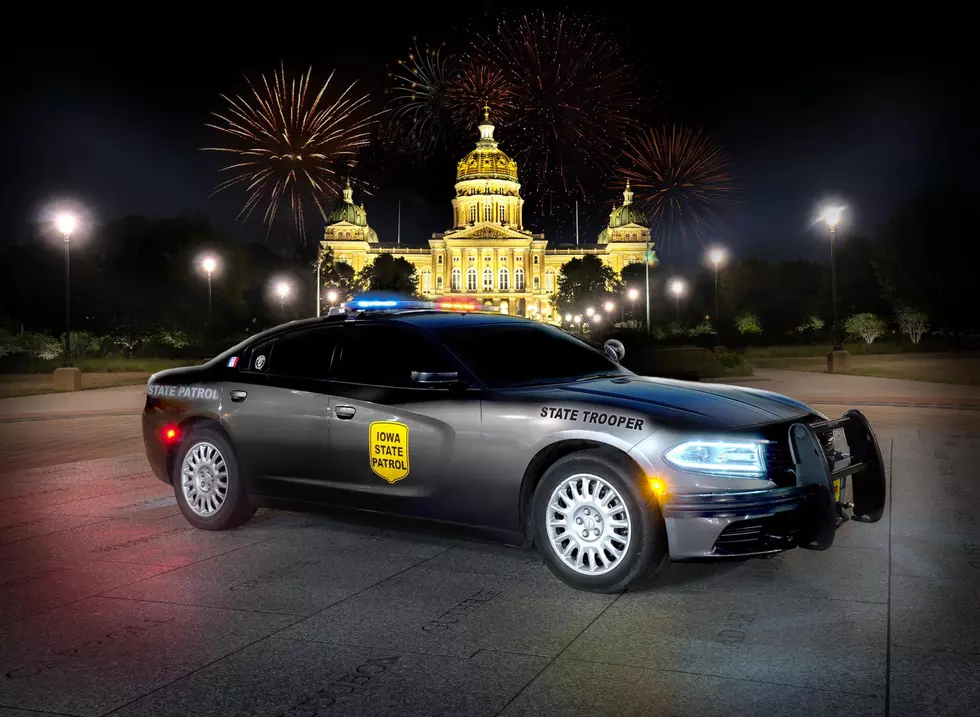 Let's Give Some Love To Iowa's Sweet State Patrol Ride [PHOTOS]
Iowa State Patrol
Miami Vice set my standards way too high.

I've literally never even seen a Ferrari in person, but I'm not going to lie, it was pretty sweet growing up with a patrol car in your driveway every day. My Dad was an Iowa State trooper for 33 years and they got to take their cars home with them at the end of the shift. I don't know if a lot of law enforcement agencies do that anymore, for safety reasons or otherwise.
Back then it was always some old boxy Cutlass Supreme or Crown Victoria, which was a far cry from the rides of my favorite aforementioned television cops. But it did the job.
Boy have we come a long way since then!
An annual survey of the coolest police cruisers in the country is out. Iowa has gained some ground, so let's help 'em out!
But you can still vote for it, as you should. The American Association of State Troopers hosts the poll, via SurveyMonkey. It says you can vote once per device, but here's a hint: delete your cookies afterward and vote again. Here's who's at the top of the pack so far:
#1. California (naturally 🙄)
#2. Kentucky (pretty cool indeed)
#3.Georgia (I personally like this one a lot)
#4. Tennessee. (This pic screams 'Merica!)
Finally, at #5 and FOR GOD'S SAKE NO, we can't let them beat us: Nebraska?!
12 of these will go in a calendar so check out the rest of these sweet sets of wheels and choose wisely here.
Fun Facts About All of the 99 Counties in Iowa
Iowa has 99 counties, each with rich, unique history.
Can You Pronounce These Weird Iowa Town Names?