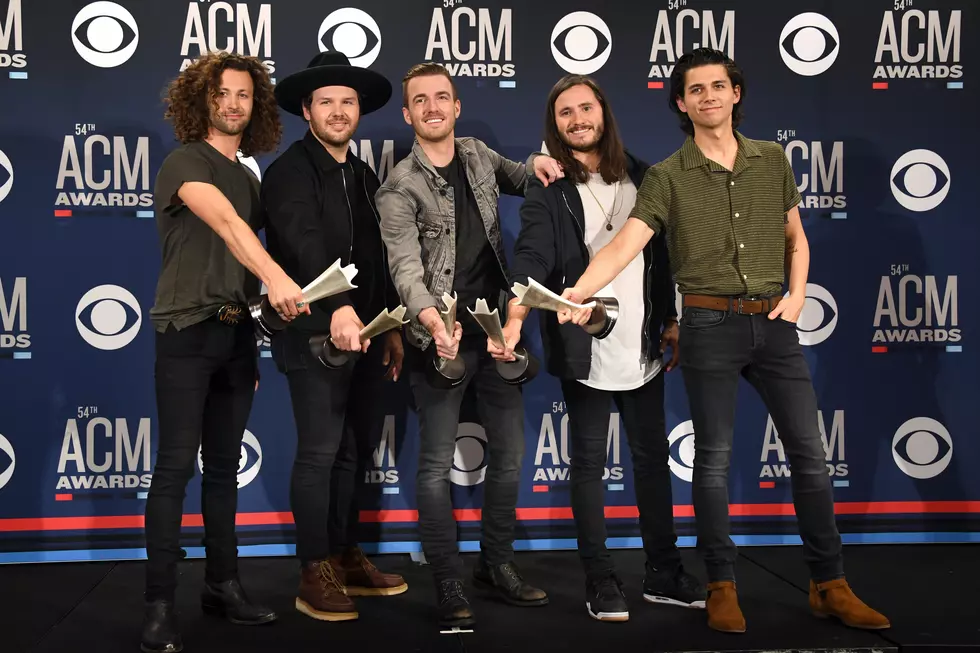 Lanco Plan 2020 What I See Tour
Ethan Miller, Getty Images
Lanco have set their 2020 tour plans. The rising country band will begin their headlining What I See Tour early in the new year.
Lanco's 2020 What I See Tour will begin on Jan. 9 in Overland Park, Miss. Thirteen shows are scheduled from early January through mid-March, with the full list available below. The shows are scheduled in between Lanco's dates with Miranda Lambert, for her 2020 Wildcard Tour.
Tickets for Lanco's 2020 What I See Tour will go on sale on Friday (Nov. 1), with a pre-sale for Fanco fan club members beginning on Oct. 30. Visit LancoMusic.com for full details.
Lanco's 2020 What I See Tour is named for the band's newest single. "The idea behind "What I See" stemmed from being on tour in the middle of nowhere in front of this little bar, and it made us realize that every town we cross has a piece of significance that resonates with people in different ways," explains the band's frontman, Brandon Lancaster, making it a perfect namesake for a tour.
"The picture that this song paints replicates those towns we perform in every day and the fans we get to see at each stop and experience those places with them," Lancaster adds. "This will be the first time we get to road-test new music, so I'm ready for 2020 to get here."
Lanco released their debut album, Hallelujah Nights, in 2018. In March, they debuted a brand-new song, "Rival," the first from a forthcoming sophomore album, and the band admits adjusting to life in the spotlight has changed the way they're thinking about their music.
"There's now an expectation that's never been there before," Lancaster reflects. "How do we live up to it? We went in the first time naive, [thinking] this is just fun, and there's this innocence. Okay, do you capture that? Or do you check yourself and go, 'What can we do better this time? What can we learn from it?'"
Lanco, 2020 What I See Tour Dates:
Jan. 9 -- Overland Park, Kan. @ Kanza Hall
Jan. 10 -- St. Louis, Mo. @ TBA
Jan. 11 -- Indianapolis, Ind. @ 8 Second Saloon
Feb. 13 -- Grand Rapids, Mich. @ The Intersection
Feb. 14 -- Medina, Ohio @ Thirsty Cowboy
Feb. 15 -- Columbus, Ohio @ The Bluestone
March 5 -- Detroit, Mich. @ Andrews Hall
March 6 -- Bloomington, Ind. @ Bluebird Nightclub
March 7 -- Cincinnati, Ohio @ Bogarts
March 11 -- Green Bay, Wisc. @ Meyer Theatre
March 12 -- Minneapolis, Minn. @ The Fillmore
March 13 -- Rosemont, Ill. @ Joe's Live
March 14 -- Milwaukee, Wisc. @ The Rave
50 Country Albums Everyone Must Hear Before They Die