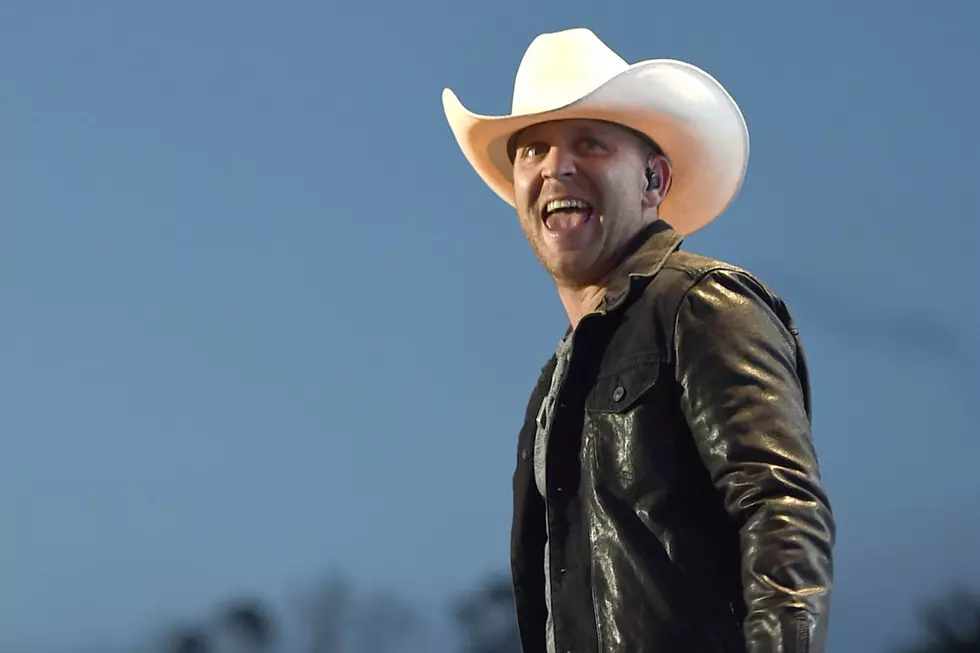 Justin Moore's Cedar Rapids Concert Moves to 2021
Michael Loccisano, Getty Images
You know the saying the third time's a charm, right? I have no doubt it will be when it comes to Justin Moore's concert in Cedar Rapids.
The Late Nights and Longnecks Tour concert was originally supposed to take place in Cedar Rapids almost eight months ago. At the time the show was postponed, the COVID-19 pandemic was beginning to impact the nation.
The concert was postponed to early December, but as we all know, the pandemic is much worse across the nation now, and locally, than it was in March. This time, the concert is being pushed back about 10 months. However, there's definitely a bright spot.
The Justin Moore, Tracy Lawrence concert was first set for a Friday night, on March 27. It was then pushed to Wednesday, December 2. Now, it will be on a Saturday night! It's been rescheduled for Saturday, September 25, 2021, at the Alliant Energy Powerhouse Arena in downtown Cedar Rapids. If you have tickets for either of the first two dates, hang onto them. They'll be good for the new date. More details on the show are available HERE.
While we wait for the concert next year, Justin's career continues to get hotter and hotter. 'Why We Drink' became his ninth number one song earlier this year, and his newest release is sure to follow. 'We Didn't Have Much' is a song that I believe a lot of Iowans can identify with. It's lyrics include, "Dog barking in the yard at a truck we don't know... All we had was us... And that little bitty house and a lotta love... We had it all when we didn't have much.
You can watch the official video for 'Why We Drink' below. An official video for 'We Didn't Have Much' hasn't been released, but the lyric video is also below.
We'll see you on September 25. I'm confident this one will stick.
See Inside Garth Brooks and Trisha Yearwood's Malibu Beach House: