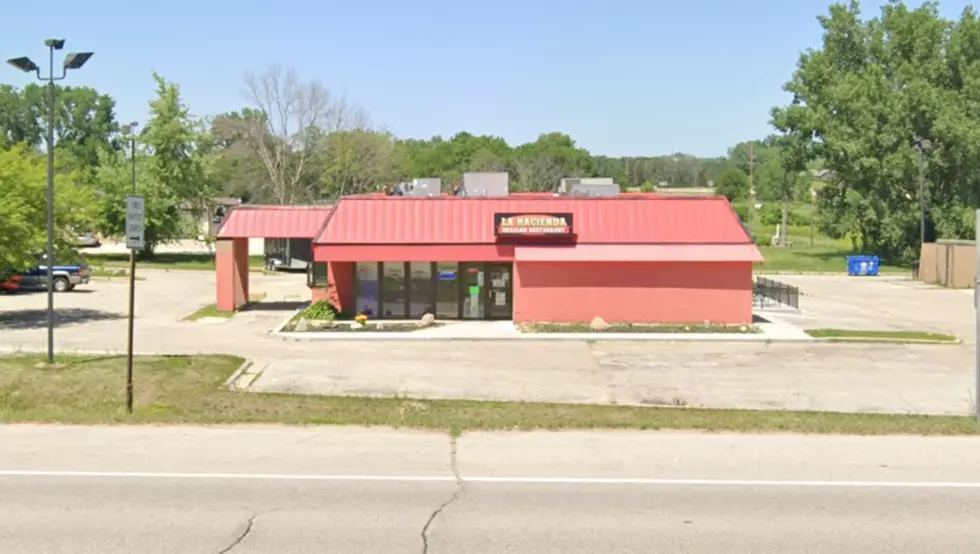 Jones County Mexican Restaurant Will Soon Close
via Google Maps
A popular Jones County Mexican restaurant has announced that it will be closing its doors for good later this month.
According to the restaurant's Facebook page, La Hacienda Mexican Restaurant in Anamosa is no longer able to stay open, The post states that despite trying to attract more employees and waiting for the economy to improve, the restaurant located at 1304 East 3rd Street in Anamosa will be shuttering operations later this month.

The restaurant industry continues to face uphill battles in both employee shortages and prices skyrocketing due to inflation. The post stated that the restaurant didn't want to keep having to raise prices just to keep the doors open. The restaurant's last day of business will be on September 30th.
However, the post does remind patrons that the La Hacienda location in Monticello will remain open for business, as will the restaurant's food truck. That truck will be open and operating during Anamosa's Pumpkifest Celebration on Saturday, October 1st,
So get out and say thank you to La Hacienda in Anamosa this month and enjoy some great Mexican food!
Want to keep up to date with the latest in local and music news? Download our app! It's completely free and not only will you be the first to know about breaking news, but we'll also keep you updated on concerts and other events coming to the area. You'll also have exclusive opportunities to win tickets. What are you waiting for? Get the free app today.
A Guide to Eastern Iowa Food Trucks
Now that it's fair and festival season here in Eastern Iowa, you'll be able to try a TON of awesome food trucks that we have here in the area. Check out some of your delicious options!
The Highest-Rated Cedar Rapids Restaurants on Yelp
Using ratings on
Yelp
(which are determined by the number of stars and the number of reviews for each restaurant), I put together a list of the 15 highest rated restaurants within the city of Cedar Rapids. Here are the top 15 places that Iowans seem to love the most: