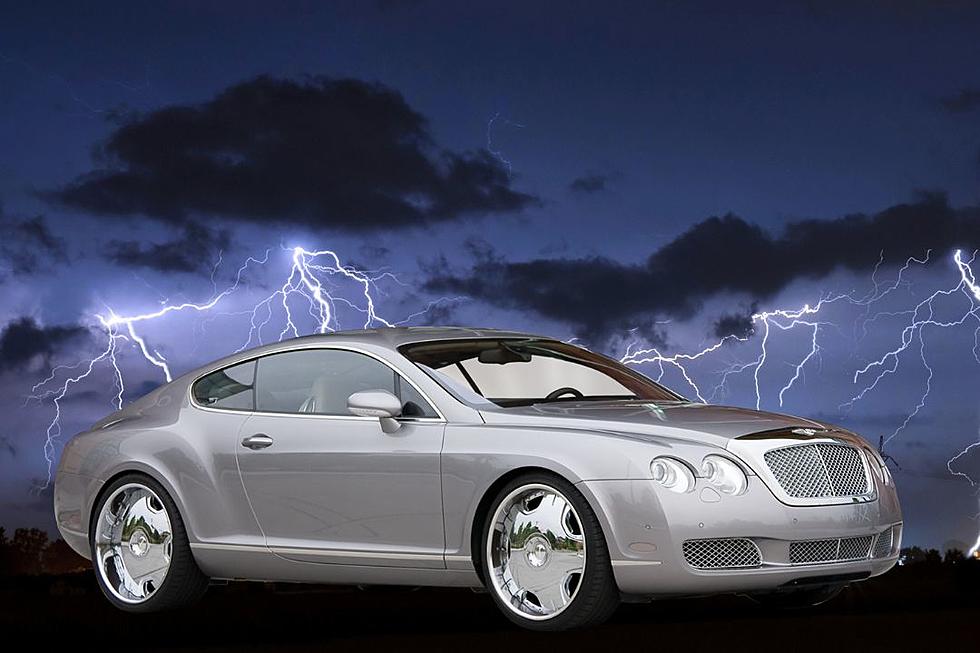 What You Should Do If Severe Weather Hits While Driving In Iowa
Kerri Mac/Canva
We're always told about what we should do when severe weather strikes and we're at home, work, or school; but what about when you are out on the road?
For the past week, meteorologists have been predicting a massive weather event to sweep through the Midwest. This also comes just in time for severe weather awareness week.
Officials are saying that there will be a system of severe thunderstorms all throughout the Midwest, even reaching the South. There is also a strong possibility of tornadoes, damaging thunderstorm winds with hail, according to reports.
This is likely to occur throughout parts of the Mississippi Valley.
Our First Alert Weather Partner KCRG say its going to get dangerous here in Eastern Iowa. Between 2pm and 7pm on Friday, March 31st, they are predicting that residents should be prepared to seek shelter.
Officials are saying that we should anticipate "damaging winds with gusts greater than 70 mph" as well as large hail threats and maybe even tornados.
Around this time, people are being encouraged to seek shelter. So, if you can either get home or go to a safe place nearby. Being on the road is not encouraged.
However, if the weather event strikes early or you are driving in the middle of the storm, there are a few things you should remember.
What You Should Do If Severe Weather Hits While Driving
If you just so happen to be unlucky enough to be out on the road during severe weather like a thunderstorm or tornado, there are a few things you should do.
First things first, in the event of a tornado striking while you are driving, drive to the closest shelter. According to the National Weather Service, one of the most dangerous things is driving during one of these sorts of storms. A sturdy building would be the best bet.
DO NOT seek shelter in sheds, storage facilities, tents, or motorhomes.
If you cannot get to any sort of shelter or it's too far away when the storm strikes, abandon your vehicle and seek shelter in a ditch or ravine. Another option is to get down in your car and cover your head.
Hilarious Iowa DOT Signs
Anyone else share a sense of humor with a state's Department of Transportation? Just me? Well, every Monday the Iowa Department of Transportation puts up a sometimes hilarious, sometimes straightforward message on their road signs across the state. This is called "message Monday" and Iowa DOT tries to entertain and educate drivers through these signs. Here are just a few of our favorites.
Strangest Rental Properties In Iowa
Here are just some of my favorite strange and cool rental properties that you can check out in Iowa!