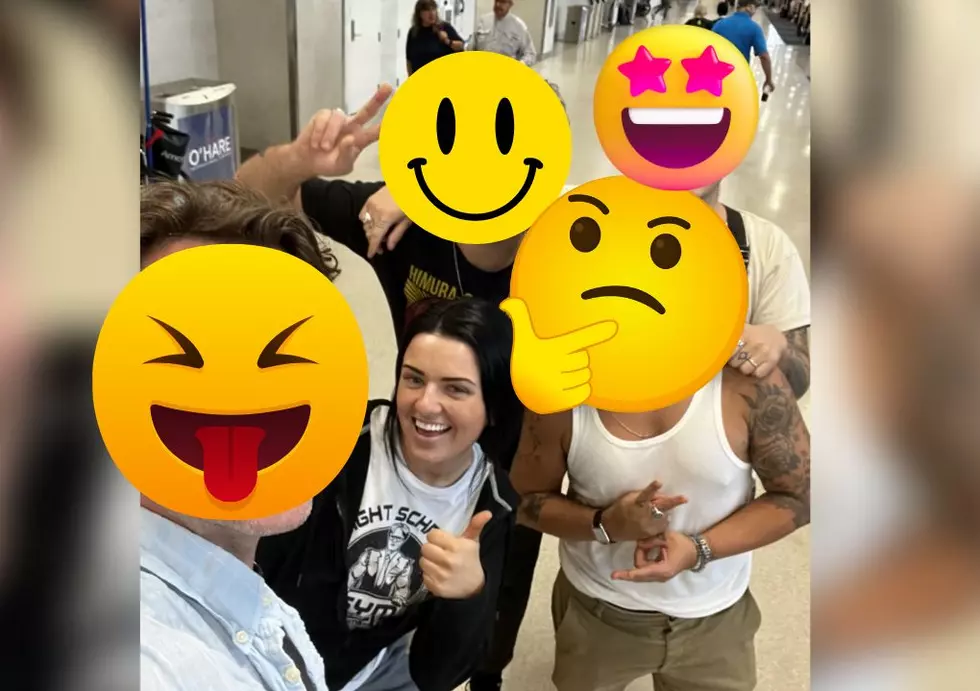 Maddie Poppe Runs Into WHO After Missing Her Flight?
Courtesy of Maddie Poppe
Maddie Poppe is on the road this summer. The Clarksville native has been traveling all across the country to perform at different venues.
When you're flying all across the country, sometimes you are BOUND to miss a flight.
The singer has been on tour after a few noteworthy career moments. Poppe returned to the Idol stage earlier this year when she performed a duet for 'The Great Idol Reunion' special.
It had been three years since she last sang in front of America like that.
"We took it for granted before!" the Idol winner explained.
"...there's an overwhelming sense of gratefulness."
And the star released the music video for her newest song 'One That Got Away.'
The release of her breakup song comes after her own professional breakup with Hollywood Records, the record label that she signed after winning the singing competition show.
With this track and some new music on the horizon, the singer is doing things her way.
"I feel like every song has a big part of me in it and I was able to tell my story."
Fans have been seeing this new song as she hits the road for a slew of summer shows. Earlierin July, she was on her way to do several shows in Texas when the inevitable happened.
After flying out of Waterloo and into Chicago and a few layovers and delays later, Poppe unfortunately just missed her flight.
She ended up canceling the first show after missing this flight.
However, there was a silver lining to all of this!
She ran into the band American Authors!
They snagged a picture together after celebrating the strange coincidence that got them both there.
This was an exciting run-in all around because the Iowa native actually collaborated with the band on a song back in 2019! Titled 'Bring It On Home' the track featured Poppe and fellow Idol winner Philip Philips.
Maddie said that this was the very first time that she met all of the members of the band!
Bridegerton-Esque Cabin Mansion In Waterloo
You can live like you're living in your own English regency drama in this Waterloo Cabin Mansion. This is the diamond of the season in the real estate world.
Pyramid Home In Clear Lake
If you're looking to take a trip to Clear Lake sometime in the near future, why not rest and relax like an Egyption? This pyramid home is available for you to check out on Airbnb.