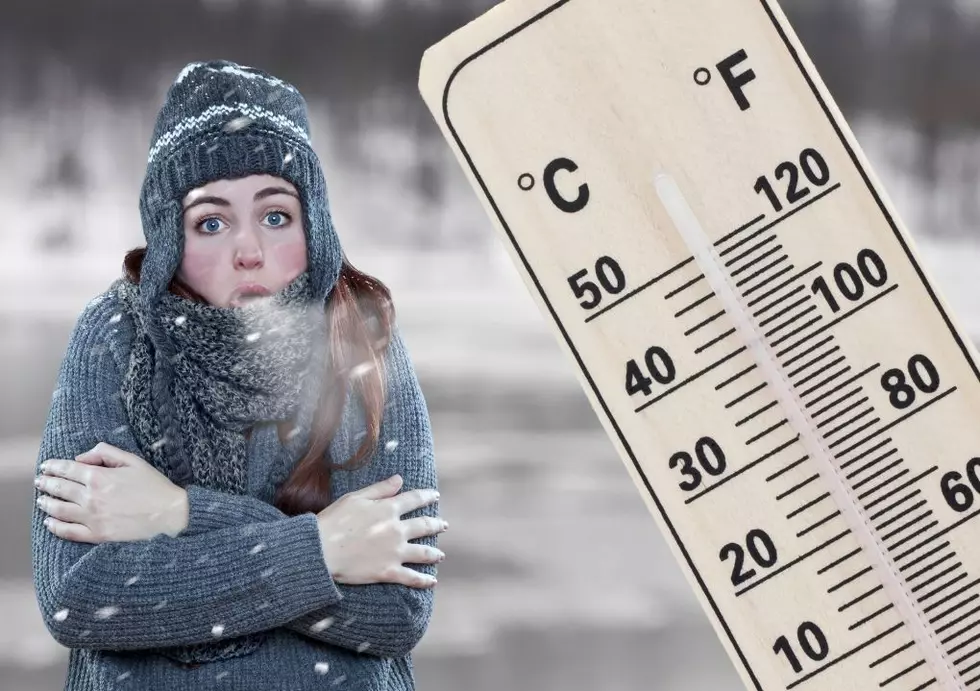 Arctic Blast Might Leave Iowans w/ Coldest Christmas Of the Century
Canva/KM
This holiday season may see many Iowans experience the coldest Christmas in recorded history.
We've been reporting about the blizzard that is expected to hit the Midwest at the tail end of this week, just in time for holiday travel...perfect, right?
As previously reported, eastern Iowa is expected to get approximately 8 inches of snow from this storm. Blizzard conditions are supposed to start on Thursday and worsen throughout Friday. We could see sustained winds of 35 miles per hour on Friday, with wind gusts of over 50 according to reports.
While Iowans can put up with snow, it's the cold that people should be worried about. An arctic blast will blow through the southern United State, according to NPR. This will bring frigid temperatures to our own backyard in Iowa. According to reports, this weather event is expected to affect about 80% of the country with temperatures below freezing.
Some officials, say this Arctic blast that will be coming from Siberia, will bring with it "the coldest air of the season." For Iowa, this could mean the coldest Christmas in multiple decades.
Reports from Iowa meteorologists are claiming that the temperatures on Christmas Eve might just be the coldest of the CENTURY for us here in the Hawkeye State. The weather for Christmas Day could also be coldest they've been since 2000, according to experts.
Stay up to date with everything going on in the area by downloading the free station app. Also, follow the station on social media to keep up to date for all of the weather updates you might need this holiday season.
Largest Skatepark In America is in Iowa
A work in progress for several years, last spring saw the opening of Lauridsen Skatepark in Des Moines. Measuring up at 88,000 feet long, this is the largest skatepark in the entire country.
Roseanne Barr Abandoned Iowa Mansion in Eldon, IA
I fell into a rabbit hole when I found out that
Roseanne Barr almost had a mansion in Iowa
. After seeing the current state of the property on Facebook, I was amazed that such an extravagant project could be so quickly overtaken by nature. Only two hours away from Waterloo, this abandoned field could have hosted some of the coolest and elite Hollywood parties in the Midwest. The current photos were taken by Gable Fry on a recent trip he took.