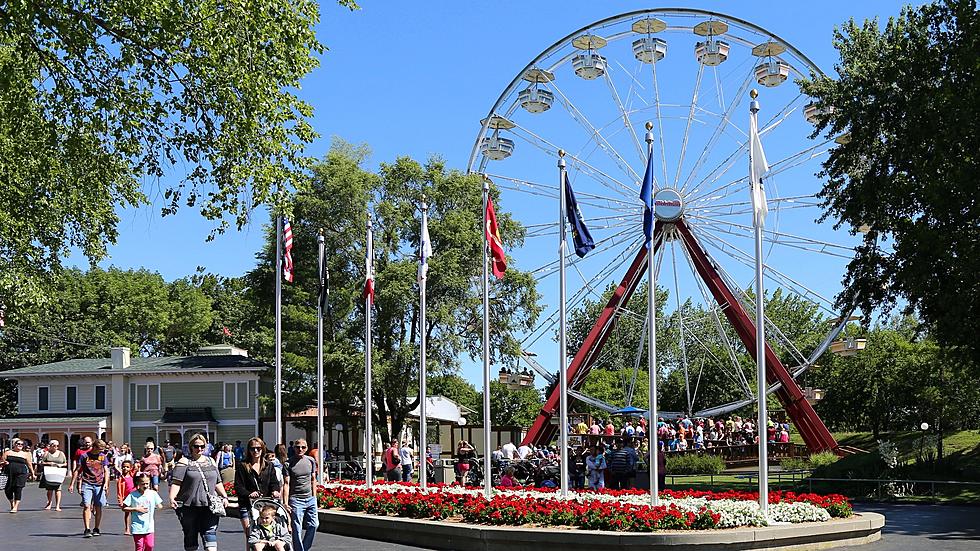 Accident At Adventureland in Altoona Leads To Fatality
Adventureland Park
An accident has sadly resulted in the death of a 20-year-old contractor, working at Adventureland. KCRG reports the man was working at the amusement park on Monday when he slipped and fell on some ice. After falling, the man stopped breathing. Here's what happened.
According to KCCI, Zachary Alesky was killed when a steel beam he was carrying crushed his chest after he fell. Alesky's family says he died in surgery at a hospital.
Alesky was employed by an Illinois company called SkyHigh Coasters, which is building a ride at Adventureland called the Flying Viking.
The Occupational Safety and Health Administration (OSHA) is investigating the incident.
This is not the first time Adventureland has been attached to a fatality. In July of last year, an 11-year-old boy was killed while his family was riding the Raging River Ride. According to NBC News, a family of 6 had their raft flip over, causing them to be trapped underneath the water.
KCRG reports that in 2016, Steve Booher was an employee who suffered a fatality involving the same ride. He was knocked down by the ride's conveyor belts and he hit his head on the concrete, resulting in his death.
First responders were called to the scene to perform life-saving measures on the 20-year-old who suffered the accident. He was brought to a nearby hospital where he later was pronounced dead.
Adventureland is owned by Palace Entertainment and according to KCRG, they issued the following statement
We are saddened by this tragic accident involving a contractor performing work at Adventureland Resort and we extend our deepest sympathies to his family, friends, and coworkers.
Palace Entertainment owns 25 theme parks at various locations in the United States. They have locations multiple locations in California and Pennsylvania, as well as multiple locations in other eastern states. In the midwest, they own 2 locations, Adventureland in Iowa, and Noah's Ark in Wisconsin.  While this fatality does not involve any of the park's amusement rides, it is another fatality in which their name is attached too.
What Non-Iowans Think of Iowa
Iowa is the capital of the Midwest! Ok, that's unofficial, but it's my stance. Here's what NON Iowans think of us.
10 Myths About Iowa That Even Some Natives Believe
Iowa is an ag state with more heads of hog than human, but there's a lot more to us than crops and critters. How many people actually know that, however?