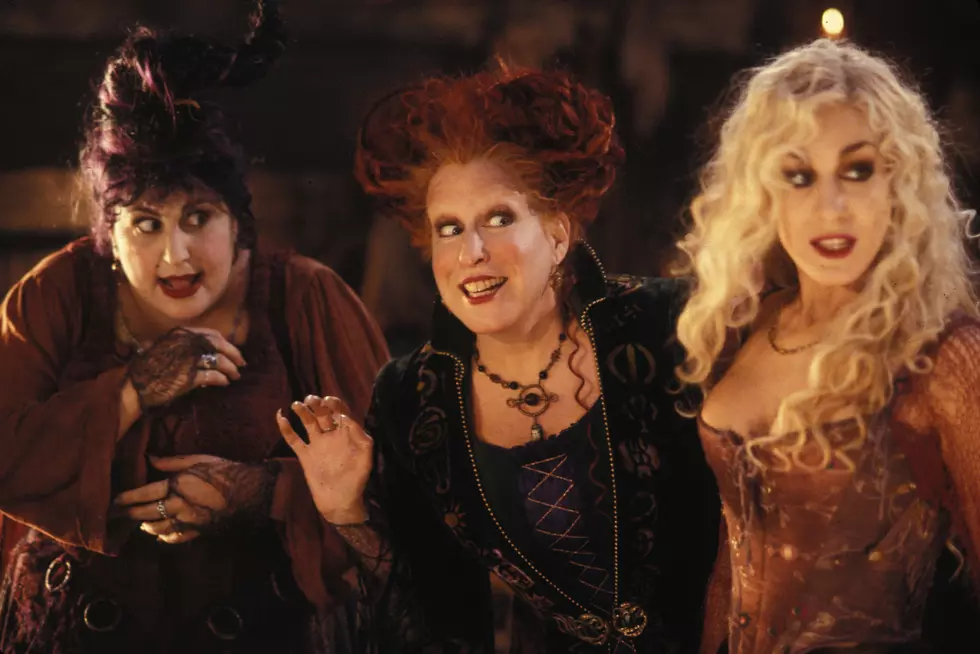 '90s Icon Set To Come to Iowa
Buena Vista
The '90s babies in Iowa are about to lose their minds!
If you're like me and grew up loving the pop cultural renaissance that was the 1990s, then I have some exciting news for you. Des Moines will be bringing in some celebrity guests for various conventions that are going on this summer.
Des Moines Comic Con will bring in pop culture famous stars including Spongebob Squarepants himself and a few characters from the Mighty Morphin' Power Rangers this summer. Read more about the full lineup here!
Another convention in the capital city will bring in some more interesting guests, this time these guests are predominantly known for their animated or voice over work.
Animate! Des Moines is an "animation celebration." This three-day event will feature some of the biggest voice actors in the business.
Even if you're not the biggest fan of animation, there will be a well-known voice that you hear every single Halloween in Des Moines.
Jason Marsden was a part of some of the most popular movies and shows of the 1990s. You might recognize his face as Eric Matthew's best friend in the first few seasons of 'Boy Meets World.'
However, inarguably one of his biggest roles was black cat Thackery Binx in the cult classic movie 'Hocus Pocus.' Marsden also was the voice of Max Goof in both Goofy movies and the subsequent tv spin offs.
He is set to appear at the event for all three days and will participate in Q&As, photo ops, and autograph sessions.
Animate! Des Moines will take place over the course of three days kicking off on Friday, September 8th and concluding on Sunday, September 10th. The event is being held at the Iowa Events Center in Hy-Vee Hall, located at 730 3rd Street in Des Moines.
Event hours for Animate! Des Moines are as follows:
Friday, September 8th: 2pm to 2am
Saturday, September 9th: 10am to 2am
Sunday, September 10th: 10am to 8pm
Exhibition Hall Hours:
Friday, September 8th: 2pm to 8pm
Saturday, September 9th: 10am to 8pm
Sunday, September 10th: 10am to 6pm
Tickets for the event are on sale now on the official Galaxy Con website. You can check out more ticketing information here!
Ashton Kutcher's Childhood Home in Homestead, Iowa
The well-known actor hails from Iowa. Ashton Kutcher was born in Cedar Rapids and spent his formative years in Homestead. The later is where he helped his step-dad build this space nearly 30 years ago. In 2015, Ashton decided to give his mom the surprise of her life when he redid their basement space.
Hilarious Iowa DOT Signs
Anyone else share a sense of humor with a state's Department of Transportation? Just me? Well, every Monday the Iowa Department of Transportation puts up a sometimes hilarious, sometimes straightforward message on their road signs across the state. This is called "message Monday" and Iowa DOT tries to entertain and educate drivers through these signs. Here are just a few of our favorites.