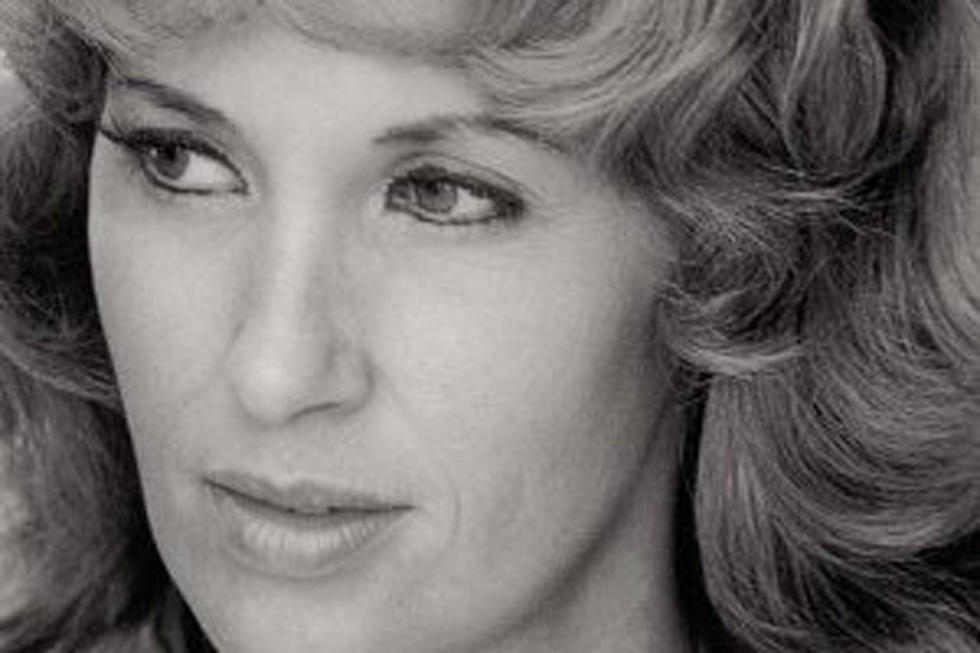 Top 10 Tammy Wynette Songs
Epic
Tammy Wynette, also known as the "First Lady of Country Music" and the "Heroine of Heartbreak," was an icon, a trailblazer and a hitmaker. Throughout her illustrious career, she scored 20 No. 1 hits and recorded dozens of studio albums.
Wynette's most beloved songs include iconic solo tunes, classic duets with longtime musical partner George Jones (also her husband for a few years) ... and even one surprise appearance on a British house remix. Read on for The Boot's Top 10 picks:
10

"The Ceremony"

From 'Me and the First Lady' (1972)

"The Ceremony" shows Wynette and Jones fully leaning into their own mythology. The song was their second single together as a married couple, and it's 100 percent about the two of them being in love. It includes lines such as "Do you, Tammy, take this man, George, to be your lawfully wedded husband?" and is a little silly and a little over-the-top, but it's also an important snapshot of that phase of Wynette's career (and life).

9

"Apartment No. 9"

From 'Your Good Girl's Gonna Go Bad' (1967)

While "Apartment No. 9" may be the least commercially successful Wynette song to appear on this list (it made it to No. 44 on the Billboard country chart), it's important for another reason: It was Wynette's first single. Released in 1966, this song about loneliness and heartbreak introduced Wynette to the world.

8

"Justified and Ancient"

From the KLF's 'The White Room' (1991)

When you hear the name "Tammy Wynette," you don't typically think of British house remixes. But that's what makes Wynette's unexpected appearance on this song by the KLF song so delightful. Her vocals soar over house beats and (we're serious) white British rapping, and helped this surprising 1991 collaboration hit No. 1 in 18 countries.

7

"My Elusive Dreams"

From 'My Elusive Dreams' (1967)

While Wynette is known for her duets with George Jones, "My Elusive Dreams" saw her partnering up with another singer: David Houston. This 1967 recording was Wynette and Houston's most successful, as the duo brought to life the story of a woman following a man across the country as he tries, and fails, to find happiness. Wynette and Jones later recorded this track as well.

6

"Golden Ring"

From 'Golden Ring' (1976)

Story songs are common in country music, but most of them are about people; this story song, however, is about a thing. One of Wynette and Jones' best-loved songs, "Golden Ring" tracks the beginning and end of a relationship by following the thing at the center of it: a golden ring. The No. 1 hit reminds listeners that "only love can make a golden wedding ring."

5

"I Don't Wanna Play House"

From 'Take Me to Your World / I Don't Wanna Play House' (1968)

Wynette had 20 No. 1 hits throughout her career, and "I Don't Wanna Play House" was her first. The country star often used interactions between parents and children to spotlight damaged adult relationships, and this song is a perfect example of that style. In "I Don't Wanna Play House," a mother overhears her young daughter telling a friend, "I don't wanna play house / It makes my mommy cry / 'Cause when she played house / My daddy said goodbye." Not a great advertisement for imaginative play, but it won Wynette the 1968 Grammys trophy for Best Female Country Vocal Performance.

4

"D-I-V-O-R-C-E"

From 'D-I-V-O-R-C-E' (1968)

Wynette's best known song until "Stand by Your Man" came along, "D-I-V-O-R-C-E" was a crossover hit that reached No. 1 on the country charts and made it to No. 63 on the Billboard Hot 100. Wynette was married five times, so she comes from a place of real pain when she sang about how dealing with "d-i-v-o-r-c-e" and "c-u-s-t-o-d-y" is "h-e-double-L."

3

"'Til I Can Make It on My Own"

From ''Til I Can Make It on My Own' (1976)

Wynette once said that "'Til I Can Make It on My Own" was her favorite song she recorded. She probably has company in that department: Her song about trying to slowly move on from a broken relationship spent 11 weeks at the top of the charts and earned a CMA nomination for Song of the Year.

2

"We're Gonna Hold On"

From 'We're Gonna Hold On' (1973)

Wynette and Jones released nine studio albums together, but from all that music, only one of their No. 1 hits -- this one -- came while they were actually married. "We're Gonna Hold On" hints at the tension and back and forth that would characterize the couple's relationship in lyrics such as "Some loves lives / And some love don't."

1

"Stand By Your Man"

From 'Stand By Your Man' (1969)

"Stand By Your Man" just might be Wynette's most enduring and best-known song. The 1968 single stayed at the top of the charts for three weeks when it was released, and was an international hit in both the UK and the Netherlands. In 2010, the Library of Congress added it to the National Recording Registry; it's also No. 1 on CMT's list of Top 100 Country Music Songs.