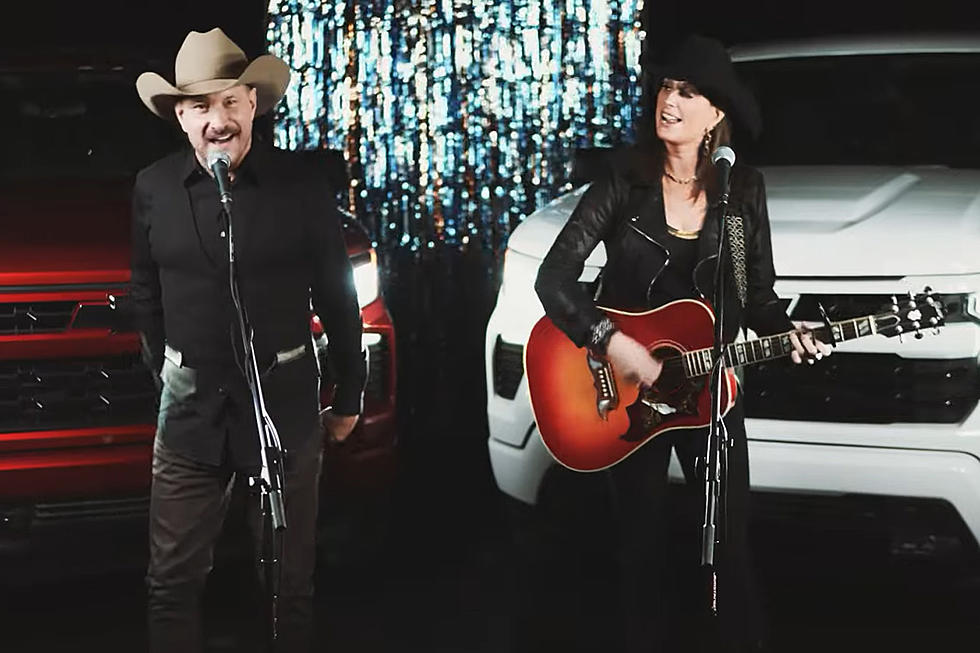 Ty Herndon + Terri Clark Go Together Like 'Dents on a Chevy' in Fun New Video [Exclusive Premiere]
YouTube
Ty Herndon joins Terri Clark for his high-spirited new track, "Dents on a Chevy," and the pair have filmed a fun new video that's premiering exclusively via Taste of Country.
Starner Jones, Leslie Satcher and Will Robinson co-wrote "Dents on a Chevy," an exuberant, up-tempo song that recalls '90s country. The song appears on Herndon's most recent album, Jacob, and he recently released it as the second single from the project. It's a perfect match for him and Clark.
"As soon as I heard this song, I knew that Terri Clark was the only person I wanted to sing it with me," he tells us.
Herndon says the video's split-frame concept was inspired by TikTok duets. Neilson Hubbard and Joshua Britt directed the video, which Herndon and Clark shot at Skyway Studios in Nashville.
"I think the video brings it to life so perfectly, and we had such a fun time making it," he adds. "I hope it will inspire folks on TikTok to make their own versions with their friends, family, or significant others."
Herndon made his debut in 1995 and scored his first No. 1 hit straight out of the gate with his debut single, "What Mattered Most." His other No. 1 singles include "Living in a Moment" and "It Must Be Love." Jacob is Herndon's first full-length album of all-new material since House on Fire in 2016.
Clark shot to fame with her debut single, "Better Things to Do," in 1995. Her No. 1 hits include "You're Easy on the Eyes," "Girls Lie Too" and more.
The 50 Best Ever, Country Music Duets, Ranked
Country music is well known for its collaborations, and there is no shortage of duets within the genre's lifespan. But we've cut it down to 50 of the genre's most memorable duets over the past several decades, as you'll see here.