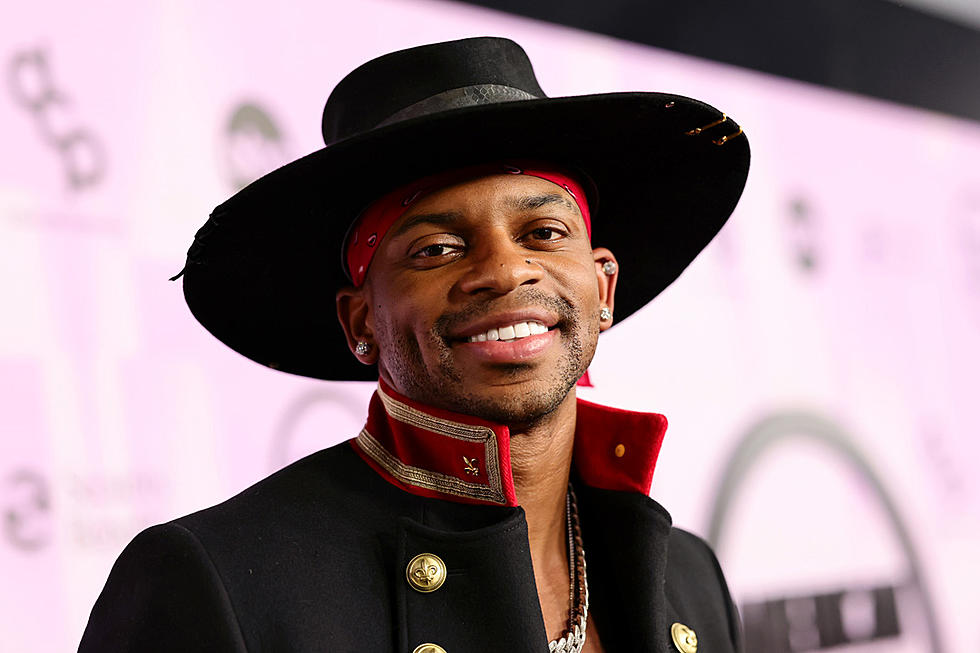 Second Woman Accuses Jimmie Allen of Sexual Assault
Emma McIntyre, Getty Images
A second woman is accusing Jimmie Allen of sexual assault. Jane Doe 2 also alleges he filmed the encounter.
A lawsuit filed Friday (June 9) in Tennessee federal court describes a chance meeting on an airplane that led to two months of regular, long-distance communicating and finally a meetup in Las Vegas. There, Variety reports, she says Allen sexually assaulted her.
This new lawsuit comes one month after Variety broke news of Allen's alleged rape, sexual battery and more of a former member of his previous management team. Attorney Elizabeth Fegan represents both Jane Does, and she tells the magazine that she expects more lawsuits from additional women.
Related: Jimmie Allen Accused of Rape, Sued for Sexual Battery, Assault + More
Variety did not interview Jane Doe 2, so details of her allegations come from the actual lawsuit and Fegan. There, Jane Doe 2 describes meeting Allen in May 2022, and after the flight, his bodyguard asked for her phone number.
For two months, they communicated under the premise he was separated from his wife. He continually expressed his love for her and described a future together. Several months later (no precise date is mentioned), they agreed to meet in Las Vegas, but she says she believed she was getting her own hotel room. These new accusations fall in the same timeline as those made by the first Jane Doe.
Related: Jimmie Allen Apologizes to Wife for 'Affair'
The lawsuit says Jane Doe 2 willingly joined Allen in the bedroom of his hotel room, but was never made aware that he was filming their sexual encounter. She consented to sex under ground rules related to her not being on birth control.
Yet, as their encounter progressed, Allen penetrated Plaintiff during sex with his penis and without a condom. Allen told Plaintiff he wanted to get her pregnant. Plaintiff said no ... He refused.
~ From Jane Doe 2's lawsuit against Allen, per Variety.
She repeatedly asked Allen to stop but he continued, the lawsuit alleges. Then he fell asleep.
As she was leaving, the lawsuit says Jane Doe 2 noticed a phone in a closet and discovered he had recorded the alleged assault. She took the phone with her when she left and turned it in to her local police department, which contacted Las Vegas Metropolitan Police.
Fegan says detectives have contacted her client and she is waiting for the police department to fulfill her records request regarding the investigation.
Related: 12 Key Allegations From the Jimmie Allen Sexual Assault Lawsuit
The lawsuit mentions several other people who may be able to corroborate Jane Doe 2's story. The first is the friend she called immediately after the alleged assault. This person helped her find a new hotel room, disclosing what had happened as she was booking that room.
Employees of that hotel would also be able to confirm details. There, Jane Doe 2 says she felt safe, as the staff reassured her that her abuser would not be able to physically find her.
Allen's team did not respond to Variety's request for comment. The plaintiff is suing for battery, assault, invasion of privacy and emotional distress. The new lawsuit also names a bodyguard and the company that employed the bodyguard. Jane Doe 2 says she was promised that bodyguard would be staying in a room next to the separate room she was supposed to have.
Country Stars' Real Names Revealed - Over 60 Real Names Revealed
Learn the real names of over 60 country music singers and superstars, including Tim McGraw, Shania Twain, Jelly Roll, Luke Bryan, Carly Pearce and more.
Now organized alphabetically to help you find the real name you're searching.