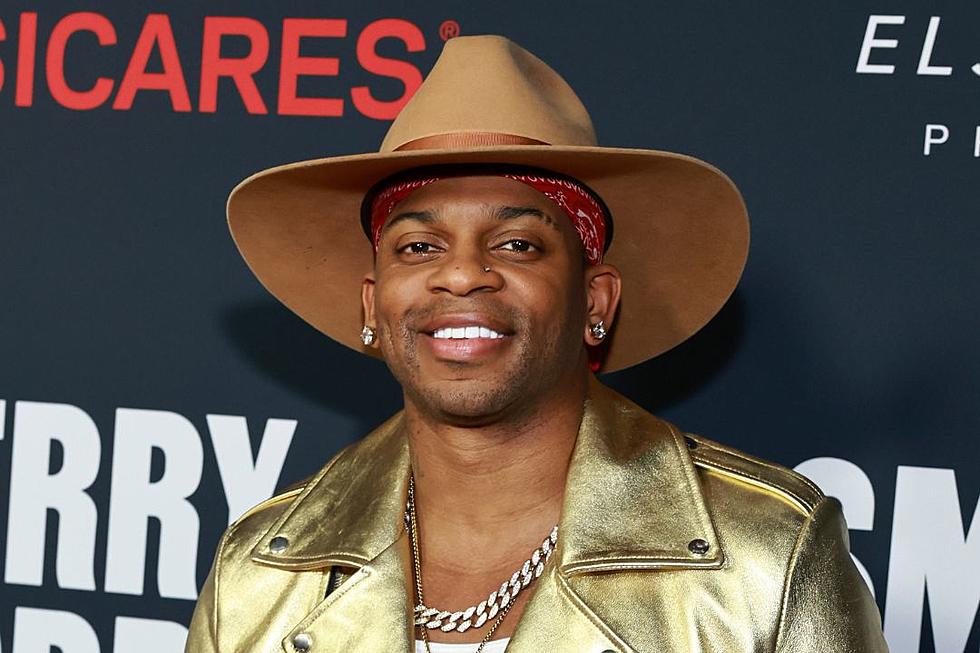 Jimmie Allen Is Countersuing His Accusers
Matt Winkelmeyer, Getty Images
Jimmie Allen says Jane Doe defamed him during an interview in which she accused him of sexual assault. The singer also says Jane Doe 2 stole his cellphone after agreeing to allow him to record video of their sexual encounter.
Two new lawsuits filed on Thursday (July 13) in Nashville find Allen countersuing for unspecified monetary damages. Billboard broke the news of the lawsuits, detailing the filed documents in great detail.
Variety shared Jane Doe's story and revealed news of her lawsuit against him in May. She is identified as Allen's former day-to-day manager, and the outlet's reporting detailed several instances of alleged sexual assault, as well as accusations of rape and verbal harassment. His attorneys say Jane Doe went beyond the lawsuit when she spoke to Variety and made "deliberate, intentional, malicious and willful" statements.
Related: Jimmie Allen Accused of Rape, Sued for Sexual Battery, Assault + More
These statements damaged Allen's reputation and relationships within the entertainment industry, his legal team says. The new lawsuit furthers that this relationship was sexually consensual and "initiated by both Allen and Doe." He says he ended the affair in the fall of 2022 to focus on repairing his relationship with his wife, from whom he is now separated.
Variety also broke news of Jane Doe 2's lawsuit, though the outlet did not interview her. The pair had met by chance on an airplane and kept in touch before meeting again last summer.
Her lawsuit accused Allen of battery and assault after an encounter in a Las Vegas hotel room in July 2022. While she admitted to consenting to sex, she says she told him to stop when she realized he wasn't going to wear a condom.
Allen, Jane Doe 2 says, fell asleep after the encounter, and as she was leaving, she saw a phone hidden in a closet and discovered that he had recorded the alleged assault. She took the phone with her when she left and turned it in to her local police department, which contacted Las Vegas Metropolitan Police.
Allen admits they had unprotected sex, but says Doe 2 gave him permission to record while they were kissing on a hotel balcony. He went and set up the phone at the foot of the bed and woke up to find the accuser and the phone gone. He then texted her, but wouldn't give her the passcode to the phone, as it contained confidential information. The 38-year-old singer offered to delete the video, but Doe 2 would not return the phone.
"Allen still does not have possession of the camera phone," the lawsuit reads.
Billboard explains that Jane Doe 2 is accused of conversion, which is similar to theft in that it involves someone taking property that doesn't belong to them.
"By taking his camera phone without permission, Jane Doe 2 wrongfully exerted a distinct act of dominion over Allen's personal property," his lawyers write.
Both Jane Does are represented by Elizabeth Fegan.
Related: 12 Key Allegations From the Jimmie Allen Sexual Assault Lawsuit
Professionally, Allen has been dropped by his record label, management and booking agent since the accusations. There are currently no tour dates listed on his website.
60 Country Stars' Real Names Revealed
Now organized alphabetically to help you find the real name you're searching for.