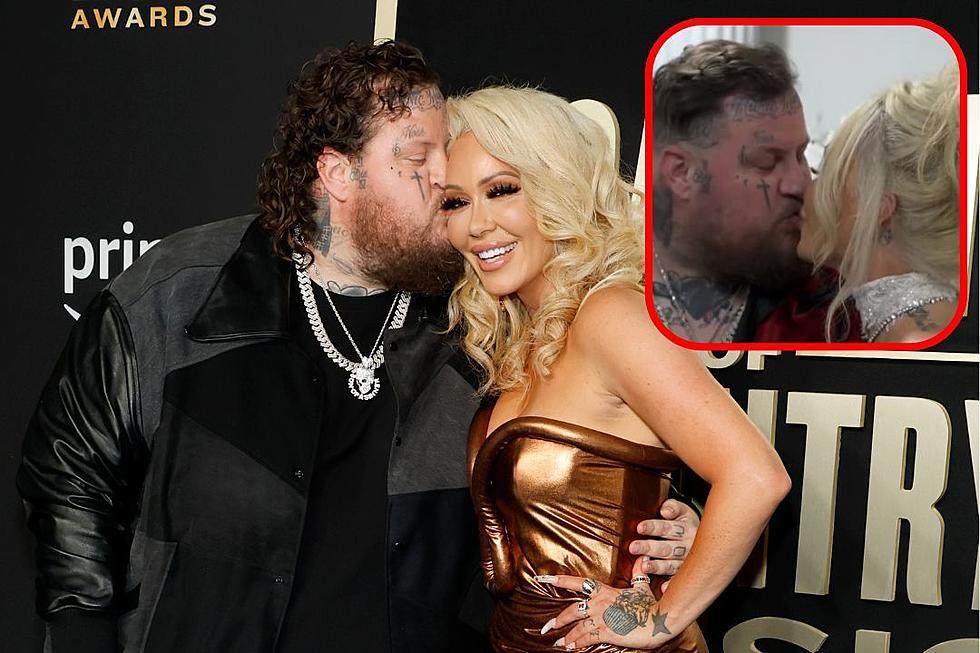 Jelly Roll and Wife Bunnie Renew Their Wedding Vows in Las Vegas [Watch]
TikTok/Jason Kempin, Getty Images
Jelly Roll and Bunnie Xo are married ... again! The couple returned to Las Vegas to renew their wedding vows this week, seven years after they initially tying the knot.
Although they went to the same exact chapel, Jelly Roll says this time, things looked much different.
"7 years ago we stumbled into this little chapel in Vegas black out drunk," he writes in a social media video marking the special occasion. "My only regret was never seeing her in a dress."
"7 years to the date — in the same chapel — we renewed our vows."
The highlight reel from this go round on Thursday (Aug. 31) shows Bunnie walking down the aisle in a form-fitting, off-the-shoulder lace gown, sparkling in the night lights. Jelly Roll waits for her underneath a lit awning in a red satin tuxedo.
The two share plenty of sweet kisses as they renew their bonds of love and pose for photos.
The bride shared their plans to renew their vows about a month ago. She even divulged that she was having a hard time finding the perfect dress to bring her vision to life.
"J & I are doing a vow renewals this year!" she told fans on social media at the time. "And I'm going to wear a real wedding dress since I didn't the first time we got married in that little chapel in Vegas. I'm having the hardest time finding an all nude-colored wedding dress."
Jelly Roll and Bunnie first met in 2015 and tied the knot the following year. They don't have children of their own, but they do have full custody of the singer's teen daughter, Bailee. Recently the couple have also introduced fans to his young son, Noah.
10 Things You Didn't Know About Jelly Roll
The
Jelly Roll: Save Me
documentary on Hulu tells
Jelly Roll'
s complicated life story and spares no details. He's shockingly honest about addiction, prison, his childhood and his insecurities. Here are 10 key takeaways from the project.