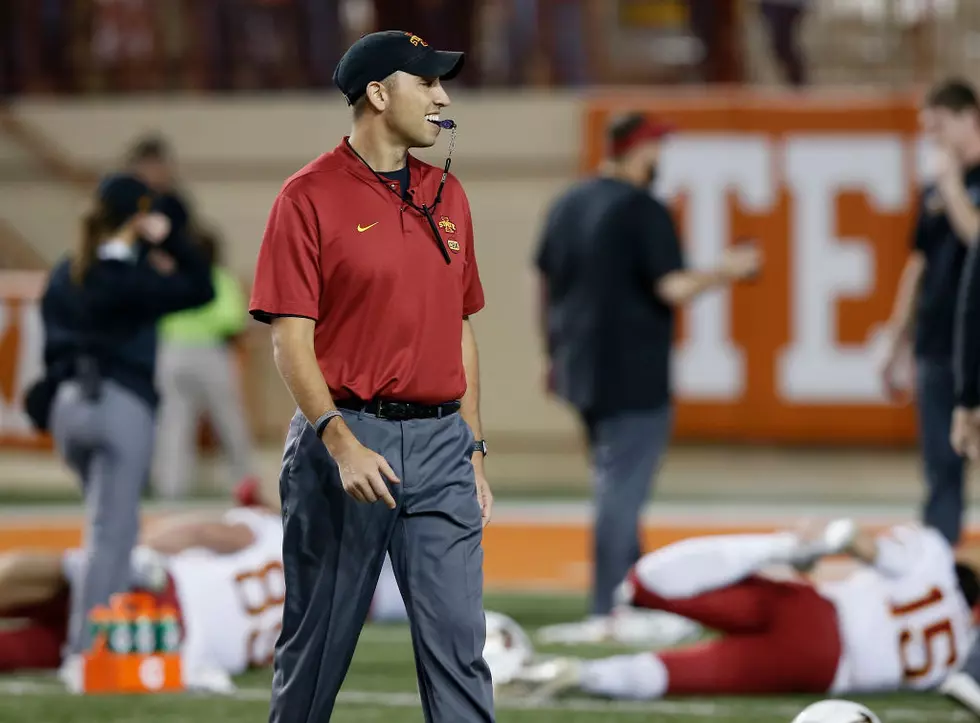 ISU's Matt Campbell On The NFL's Radar
Tim Warner, Getty Images
The Iowa State Cyclone football team takes on Drake this weekend. The expected win will push ISU to 8-4 on the season. 6-3 in a tough Big 12 Conference. It's no small feat to get results like this in Ames, a place not known for football powerhouses. Matt Campbell has turned Iowa State around. People are taking notice. Last year, Campbell was rumored for other top collegiate coaching positions. This year, the NFL could come calling.
Campbell has a lot going for him. He's just 39 years old. He has Iowa State on the verge of back to back bowl game appearances. He boasts wins over Big 12 powerhouse schools. Should Campbell strike while the iron is hot for his next position? Could that next job be in the NFL? CBS Sports is reporting that Campbell's name is being floated around as a possible head coaching candidate. The Cleveland Browns are among those who are the most interested.
The Browns could make sense for Campbell. He's an Ohio native who coached at Toledo before ISU. He also grew up a fan of the Cleveland Browns. It could be too good a chance to pass up. So what do Iowa State fans do? Enjoy the Campbell era while you have it. Life is good right now in Cyclone nation. A few online rumors don't mean that he's leaving for greener pastures. But eventually, where there's smoke, there's fire.