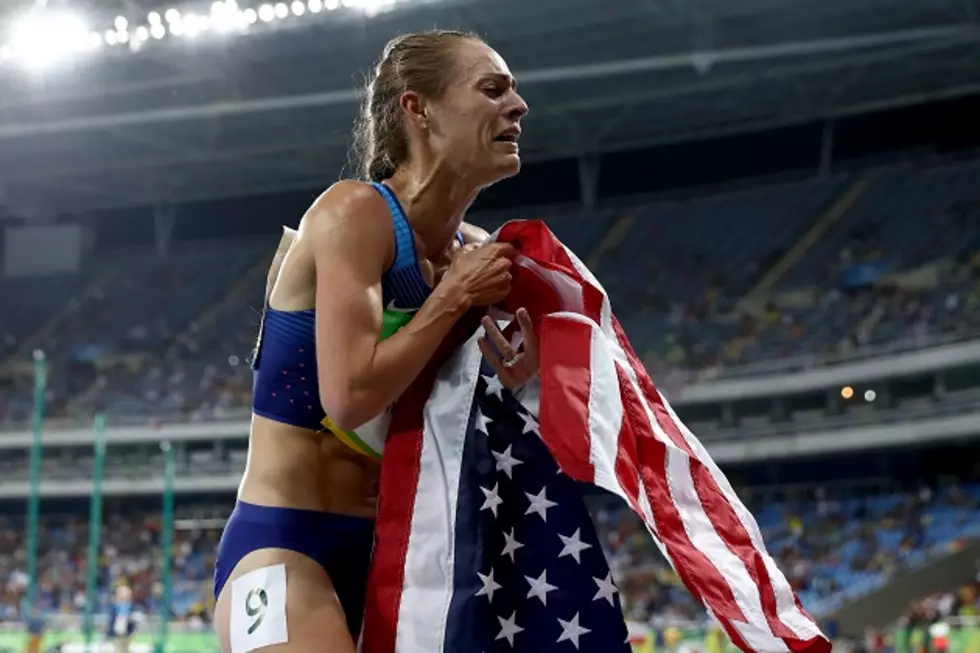 Iowa's Jenny Simpson Runs Home with Olympic Medal
Getty Images
She captured the bronze medal in the women's 1,500 meters at the Rio Olympics. It's the first time a female runner from the U.S. has ever medaled in the event.
Simpson, who hails from Webster City, Iowa came on strong in the final lap, to capture the bronze medal.
Simpson turns 30 on August 23, two weeks to the day after her run to bronze. She told USA Today Sports, via the Des Moines Register, "I love competing. I love feeling that stress on the last lap. I was one of the crowd who could maybe get third so I'm really happy."
Her sister gave her some great advice, that she took to heart. "My sister told me that if I did a lap of honor I should do it slow. She said, 'You've already climbed Everest. Make sure you enjoy the view.' "
Jenny was thrilled to finish third. Not just for herself, but clearly for her country as well saying, "Hopefully, every American watching my race tonight — I want them to think that they can take a small piece of ownership in this medal."