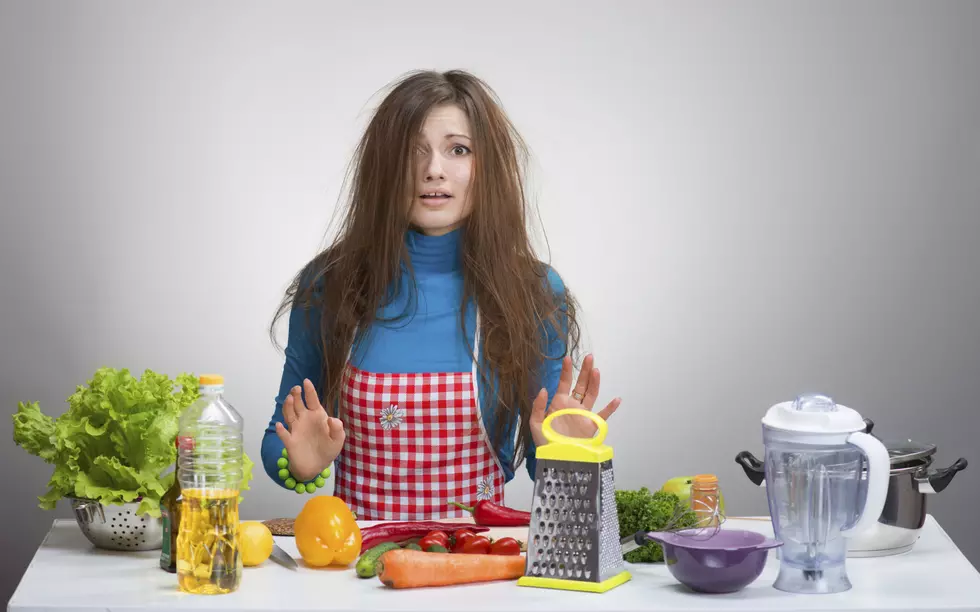 Iowans Share Their Hilarious (and Scary!) Cooking Disasters
Getty Images/iStockphoto
No matter how great you are in the kitchen, one little mistake can destroy a whole meal!
I'm not gonna lie to you... I'm not the best at cooking. It's not that I don't try, it's just that I don't really like doing it. Since moving out on my own years ago, I've "mastered" just enough dishes where I'm not eating the same thing constantly. Since I'm the only person I'm cooking for, there's nobody to complain!
I'm made more than a few cooking mistakes in my 31 years, many of which were in my youth. There was the time I entered the pie baking contest at my church's picnic, only to watch as the judges took one bite and pushed the plate away (be careful not to mix up the TSP and TBSP when it comes to salt). But, my favorite incident is when I almost burnt down a hotel in Florida. We were on a high school choir trip, and we decided we wanted to bake some cookies in the microwave. I put the dough in for five minutes, and it wasn't long before smoke filled our hotel room. The fire department arrived soon after.
We asked you to share some of your hilarious cooking disasters this week, and boy, did you deliver! There were stories of mixed up ingredients, forgotten ingredients, fires... even explosions! Here are some of our favorites:
Iowans Share Their Worst Cooking Disasters
We asked Iowans to share some of their hilarious cooking disasters, and boy, did they deliver! Here are some of our favorites!
Do you have a cooking disaster that you're willing to admit to? Share it with us in the comments!
15 Iowa Restaurants on the Water That You Can Visit This Summer
We may not have as many bodies of water as Minnesota or Michigan, but that doesn't mean we can't enjoy the ones we have! If you're looking to have some food or drinks out on a patio by the water this summer, there are quite a few places here in Iowa that you can check out. Here are 15 of them!