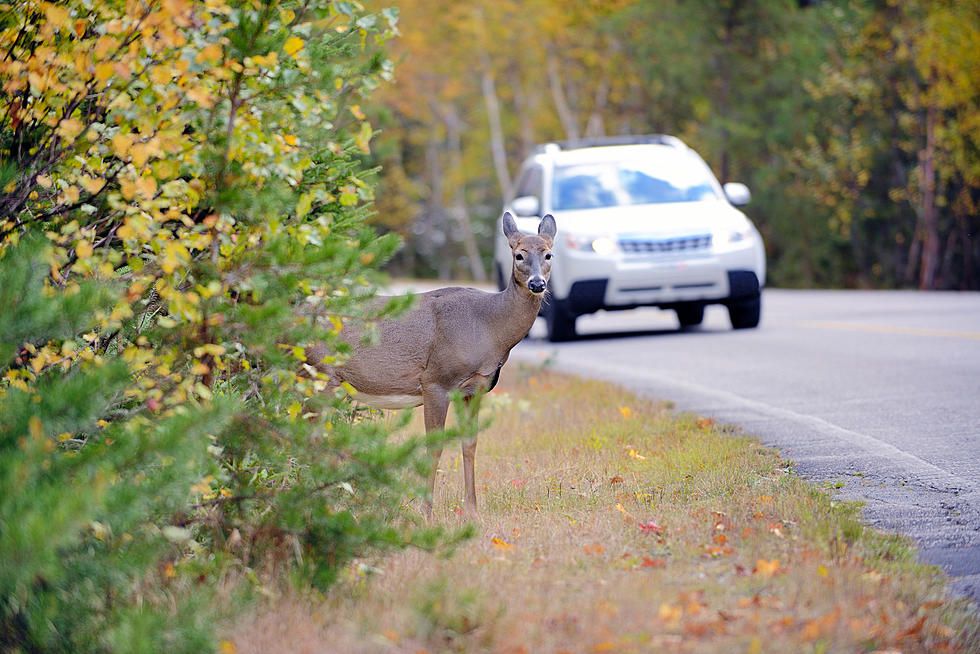 Iowans Now Have a 1 in 59 Chance of Hitting a Deer
Pascal-L-Marius
U.S. drivers have a 1 in 116 chance of a collision with an animal, according to State Farm's annual study. Drivers in West Virginia have the greatest risk of hitting an animal at 1 in 37.
Iowa's risk is 1 in 59, the tenth highest in the nation. That number has increased since 2018 when there was a 1 in 73 chance of hitting an animal.  In 2020, there was an estimated 445,000 deer within the boundaries of the Hawkeye State.
In Hawaii, the odds are 1 in 649, making it the lowest risk state for animal collisions.
According to Consumer Reports,  Insurance claims for collisions with animals rise significantly in the fall when deer are mating, with November having the highest claim frequency.
Over the past 10 years, Texas had the highest number of deaths from collisions with animals. The numbers reflect the size of the driving population, animal population, and percentage of rural roads. From 2010-2019, a total of 24 Iowans died in a motor vehicle crash with an animal, according to the Insurance Institute for Highway Safety.
In 2020, Iowans were involved in 7,276 crashes with animals on roadways, resulting in four fatalities and 25 major injuries.
How to Avoid Hitting a Deer
Slow down. Watch for deer especially around dawn and between the hours of 6 p.m. and 9 p.m., when they're most active.
Be aware. Look out for deer-crossing signs and wooded areas where animals are likely to travel. If you travel the same route to and from work every day, you may find deer consistently grazing in the same fields. Make a mental note of when and where you regularly see the animals.
Be alert. If you see an animal on the side of the road, slow down. At night when traffic permits, put on your high beams for improved visibility.
Brake, don't swerve. Swerving to avoid an animal can put you at risk for hitting another vehicle or losing control of your car. It can also confuse the animal as to which way to go.
Assume they have friends. "Where there's one, there are usually more" often holds true. Deer travel in groups, so if you see one run across the road, expect others to follow.
LOOK: Here are the 25 best places to live in Iowa
Stacker
compiled a list of the best places to live in Iowa using data from
Niche
. Niche ranks places to live based on a variety of factors including cost of living, schools, health care, recreation, and weather. Cities, suburbs, and towns were included. Listings and images are from
realtor.com
.
On the list, there's a robust mix of offerings from great schools and nightlife to high walkability and public parks. Some areas have enjoyed rapid growth thanks to new businesses moving to the area, while others offer glimpses into area history with well-preserved architecture and museums. Keep reading to see if your hometown made the list.
LOOK: Stunning animal photos from around the world
From grazing Tibetan antelope to migrating monarch butterflies, these 50 photos of wildlife around the world capture the staggering grace of the animal kingdom. The forthcoming gallery runs sequentially from air to land to water, and focuses on birds, land mammals, aquatic life, and insects as they work in pairs or groups, or sometimes all on their own.